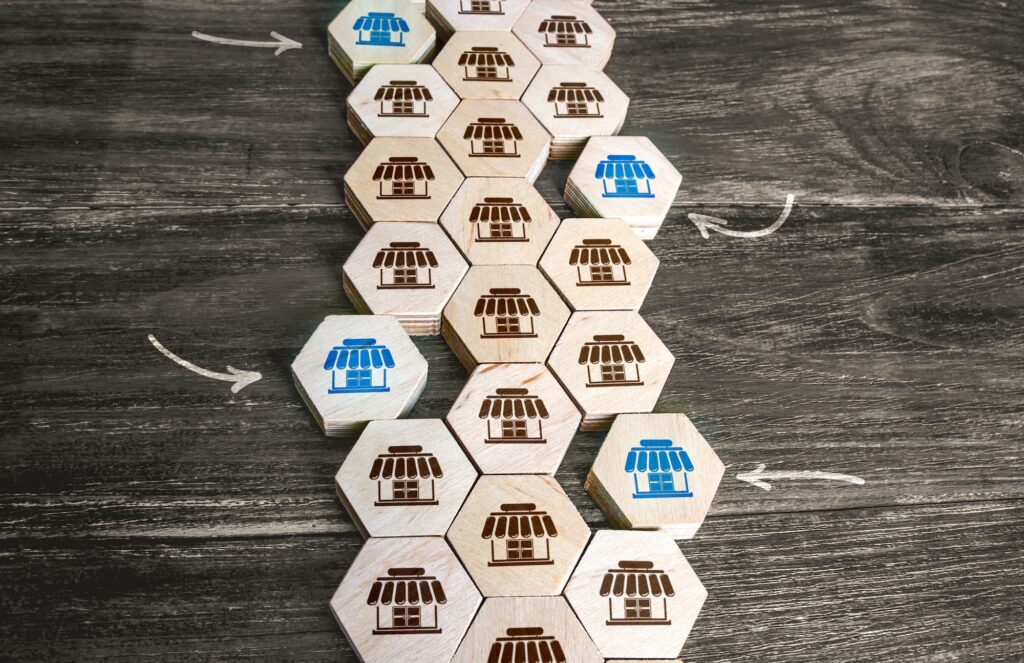 If you are like most business owners the idea of expanding your business is one of your dreams. Perhaps you have decided your path for expansion is franchising and you wonder how to structure a franchise for your business. You have researched on the internet and realize there are a lot of moving pieces and different variables when it comes to structuring a franchise. Be careful who you are speaking with because there are a lot of companies who claim to specialize in franchising that are mostly smoke and mirrors (see our President's warning message). When working with a franchise development company, like The Franchise Maker, we take the guesswork out of how to structure a franchise and guide you through the entire franchising process. So what exactly makes up the structure of a franchise? Let's explore a few of the biggest elements now.
Identify What is Unique About Your Business
One of the first steps when we structure a franchise for you is to determine what is unique about your business that will separate you from others who are already franchising something similar. Using this knowledge we can position you aggressively and attractively up against such businesses as a new franchising company (more about how we perform an analysis of like and kind businesses and our franchise development program). When franchising your business, part of the process is creating a new business entity. This will be your new franchising company and it will separate your current running business from your new franchising business (see a list of steps on how to franchise your business). This new franchising company is strictly in the business of franchising.
During the franchise development process you are going to need to figure out what is it really going to cost someone to get their own business up and running. No worries, we will figure out what it is going to take for someone to duplicate what you are doing in their market, which is called the total investment. The total investment means everything a franchisee will need in order to open for business such as: inventory, equipment, working capital, insurance, etc. (check out our article on how the total investment is determined).
What are Your Deliverables
An important element when we structure a franchise for you is identifying the various types fees you will charge franchisees. One of those fees is the upfront fee that a franchisee pays to join your franchise system. This fee is a reimbursement for all the deliverables you will provide to them. We will define what they are and what is a realistic fee for such deliverables when working together. This upfront fee is known as the franchise fee (read more about how we determine the franchise fee). When franchising, there are other ongoing fees you will charge franchisees all in addition to the franchise fee mentioned above. One such fee is the royalty fee which can be as creative as you want rather than just a flat number or a percentage of gross revenues. The royalty fee is paid primarily for your ongoing support in addition to the continued use of your proven methods, techniques and processes all of which you have developed and are giving franchisees the right to use. Other fees would include, if there are any additional ongoing services that you intend to provide to franchisees when operating their business.
Defining Responsibilities, Term and Obligations
When we structure a franchise we will define the entire relationship between you and your franchisees. This includes who is responsible for running the franchisee's business and how much control you really have over them. In franchising, your franchisees are independent business owners. They are NOT employees of you and you cannot treat them as such (see this article for more on the topic of a franchisor's relationship with franchisees). The franchisee is fully responsible for running and operating their own business. While there will be standards we set in place that your franchisees will be required to follow (such as what to use, purchase, sell and offer), your role is NOT to manage their daily operations. And when it comes to your specific methods, processes, formulas, techniques, strategies, etc. (trade secrets) when we structure a franchise program for you, we will identify the different ways of how such trade secrets are protected. This means a franchisee could not just learn all your trade secrets and then decide to quit one day and start a competing business. While on the topic of setting standards for your franchise program, this includes what your franchisees are required to purchase and where to purchase from. For example, we can require that franchisees purchase specific items from you, one of your other companies or a preferred vendor. All of which could be a stream of revenue for you as a franchising company (learn more about how you can make money franchising your business).
When working with you we will also spell out the length of the franchise relationship between you and your franchisees. This is known as the term. We will explain the pros and cons of a shorter versus a longer term and help identify what makes the most sense for your franchise program. Now you may be wondering what happens at the end of the franchise term. When a franchisee's term ends most likely you will want to keep the franchisee in your system. You can keep this franchisee in your system by renewing your relationship with the franchisee for another term. We will define the cost of renewing to your future franchisees. Additionally we will spell out what it looks like if you decide not to renew with a future franchisee.
Another element we consider when we structure a franchise is where your future franchisees will be permitted to operate their business. This is known as defining a territory. We will determine if you are giving a territory, how it's figured out and what it looks like so it is fair for you and your franchisees. This leads us to determine if we are going to create incentives for franchisees to open more than one location.
The Franchise Maker Will Hold Your Hand
When it comes to how to structure a franchise, not to worry, we do it ALL for you. You do not need to come to the table with any of the answers. We hold your hand every step of the way through our proprietary franchise development process where you are part of every decision. Learn about how we will also provide you with lots of other pieces to complete your franchise program so you can start offering franchises nationwide. Call us directly at 1-877-615-5177 and we will be happy to honestly answer all of your questions about how to structure a franchise.