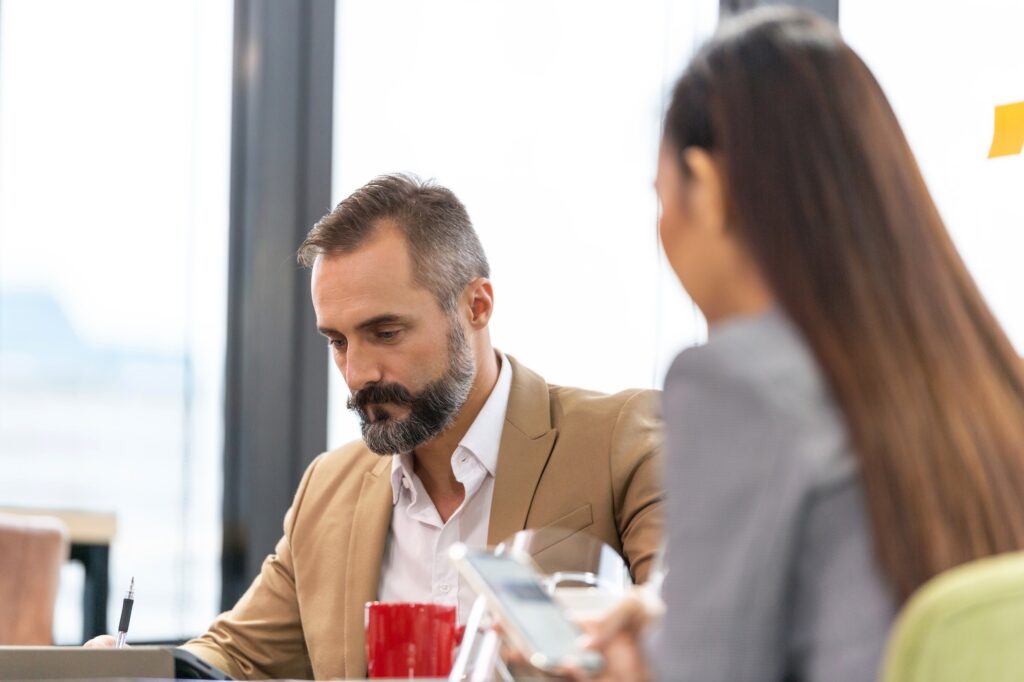 If you are like every other entrepreneur, you want to grow, become well-known, make money and you want it fast. So you figure you already have a business that makes money, maybe it's time to start a franchise company and sell franchises off of your business. Franchising is exciting, powerful and yep has the ability to turn your business into a national and international brand. However, before you jump into starting a franchise program, there are some questions you should consider to help determine if franchising your business is really the best path for you. Let's explore a few of these things now.
What are Your Expectations When Franchising
Before starting a franchise program so that you can offer franchise opportunities, it is important to have some idea as to how much growth you really want. Do you want just a couple of more locations out there or do you want to be in every major city of every state? Often times the strong desire to grow (besides making money) is because you have figured out a new way of performing a service or offering a product and you want to get it out there so more and more people can benefit from it (watch our brief video that addresses typical concerns about franchising your business). Perhaps you have created a unique way of doing something that no one else has figured out, but you are limited by your own resources and simply cannot open other locations (or start other businesses) yourself. Provided it makes sense, launching a franchise program that offers a business where other people can learn from you and subsequently open their own business could be a way to fuel your passion for growth while getting your business into other markets quicker. On the other hand if you are thinking that you want to control every aspect of these other businesses and find it real hard to let go, then franchising may not make sense for you.
Do You Have the Drive to be the Best
When thinking about starting a franchise program you must be committed to grow and strive to be the best in your industry. You must always be wanting to challenge yourself and work on making your business better. This means constantly creating different initiatives that will help to strengthen your business and your entire system (take a look at what it means to provide ongoing value to franchisees). As you grow and bring on more franchisees, a miraculous thing starts to happen, your system becomes stronger and your business starts to become recognizable (the branding begins). If the idea of having a national presence and continuing to grow your brand (all while helping other people become successful business owners) is something that excites you, then starting a franchise company may be a good path for you.
Do You Enjoy Teaching People
As our President Dave says, "franchising is all about relationships" (watch an interview with Dave to learn about The Franchise Maker). Ask yourself if you can see yourself as a teacher, as a mentor and if it excites you being part of someone else's success. The best leaders want to share their knowledge and find satisfaction in helping others. Does this sound like you? When starting a franchise company your role as a franchisor is to teach, guide, coach and mentor your franchisees to success (take a peek at this article "What is My Role as a Franchisor"). On the front end you must enjoy talking with people about your franchise opportunity, be prepared to qualify them (to make sure they are the right fit for your company) and begin the journey of building a relationship with them. Once someone buys into your brand and comes onboard as a franchisee your role is to continue to build and nurture that relationship.
Great leaders are great trainers. As a franchisor it is your job to teach the people who buy into your brand what to do and how to avoid all the mud puddles you went through when you started your business. For many people, watching the light bulb go on for someone or witnessing an "a ha!" moment is exhilarating. Franchising provides you the opportunity to teach others how to be successful and the benefits are astronomical. If it excites you to be part of someone's success and watch them grow, franchising provides you with that opportunity. You can now create a network of people around your knowledge and lead them to success (for more read "Successful Franchising is Keeping Franchisees Engaged"). Not to mention having a network of people (franchisees) allows you to tap into a pool of talent you otherwise wouldn't have available. It's not uncommon for franchisees to come up with ideas that can improve your business. As a franchise company you can implement such ideas and roll them out to your entire system.
What are Your Goals With Franchising
Still interested in starting a franchise program? Maybe you have a business that you believe that once rolled out to the masses will be a paradigm shift. Many business owners who go to franchise have something that they know will change what is considered the norm in their industry, but are hampered and unable to scale it fast enough. Franchising could be a solution if your business is franchisable (find out how to know if your business is franchisable). For example think about coffee. Forty-plus years ago it was considered the norm to make a pot of coffee at home in the morning, prepare a to-go thermos and take your coffee to work with you. Now the norm for many is to skip the thermos and stop at the nearest coffee shop on the way to work for a six plus dollar specialty cup of coffee. So ask yourself, is there something spectacular about your business that could interrupt the status quo.
Besides creating a paradigm shift and making money (read about how to make money from franchising), other goals for your future may include: growing your business to a certain level and then selling it, getting bought out by a larger company or possibly going public. Maybe you just want to build a legacy and leave the business to your family. Regardless of your end game franchising can get you there (how franchising plays a role in my end game).
Learn the Steps it Takes to Franchise
There is a lot to consider before starting a franchise company and scaling your business. If after reading this article you are more energized to start a franchise program, take a look at the steps it takes to franchise to learn more about the franchising process. We are here to help assess your growth goals, learn about your business, your plans for the future and help determine if franchising makes sense for you. If franchising is your path, we will hold your hand every step of the way and with our proprietary franchise development process it will be a fun, hassle-free experience. Franchising your business is easier and much more affordable than you think. Call us directly at 1-877-615-5177. We are always here to answer ALL of your questions about starting a franchise company.