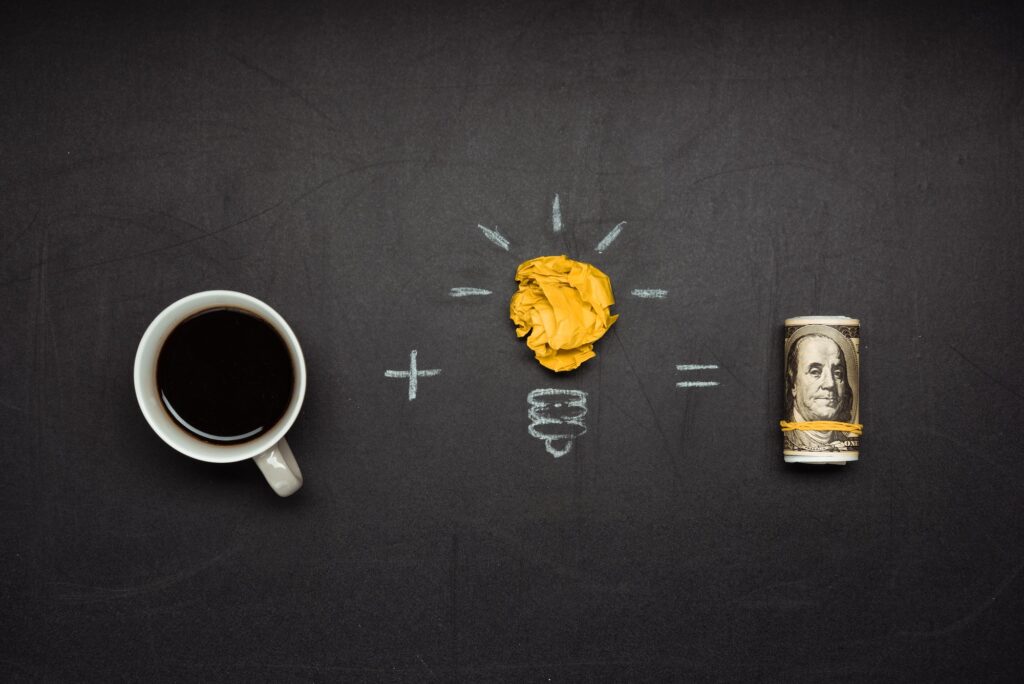 You are super excited because you have a great idea for a business. You believe that your idea is revolutionary and may even be a paradigm shift. You have researched your idea and realize it is something no one else has ever thought of doing. Maybe your idea came to you while you were driving, in your sleep or perhaps the idea came to you as a result of something you experienced. Regardless you figure your idea will be a great new business. You aren't sure where to start, but you know that your end goal is to end up franchising your idea. So you jump on the Internet to try and figure out what is the next step. Let's explore some of the things you really should do before franchising your idea.
Get the Business Started
All great businesses have started from someone's idea. Before even thinking about franchising your idea, the first step is to make sure your idea will actually work! The only way to know if your idea will work is to implement it. In other words, turn your idea into an operational business which means making the investment to get the business up and running (check out our article that explains in more detail why it is important for a business to be operational prior to starting a franchise). If your business idea is centered around a product that you wish to sell; then we encourage that you open up a shop that features your product (this would include identifying your product mix, merchandising strategies, etc.). Selling a product online without having any type of physical presence does not count (find out if franchising makes sense for just a product). If your business idea is centered around performing a service; then we encourage that you bring all the pieces together that are necessary to do such work (such as buying equipment, products, supplies, vehicle, etc.) and start doing it. Once your idea is implemented, ask yourself if the reaction to your idea that you turned into a money-making business is as great as you thought? Is what you thought would work, actually working as you envisioned? As you are operating your business you may find that your idea has changed a bit from what you originally conceived. Your idea (now turned into a business) may have to be tweaked or enhanced due to consumer demand, feedback or simply what is realistic. The bottom line is your idea needs proof of concept before franchising and the only way to accomplish this is to turn your idea into an operational business.
Getting Operations Figured Out
Once you have turned your idea into a business now every element (in other words the "how to") of your business needs to be figured out. The "how to" of operating your business is every task, best practice, and process that surrounds the product or service that you are offering and makes your business come together. This includes everything from the minute you start your day, until your day ends. Often times you will be forced to start defining the "how to" because you realize you cannot operate the business on your own and need to hire people to help. As you hire talent, you are automatically going to teach these people the "how to" of your business (for example the first interaction with a customer or client may be an entire set of processes in itself). The difference is when training a franchisee, you will take things one step further and teach franchisees intricacies of your business that employees are not privy to in their day-to-day activities  (learn more about the importance of training your franchisees). Think of every part of your business as having its own pocket of processes or best practices. To illustrate here are just a few examples of processes or best practices that make up the "how to" of your business:
How your phone is answered;

How you service customers;

Where you source equipment, products and supplies;

Developing relationships with vendors;

Identifying the best equipment to use;

Narrowing down the best products to purchase;

Things you are doing to retain customers or clients;

Accounting and bookkeeping practices;

Advertising and marketing strategies;

How to hire employees (if applicable);

The best layout and design for your business (or how to setup your vehicle if your business is mobile);

How to adhere to industry specific regulations; and

Administrative tasks.
And let's not forget that as your daily operations become more efficient, you will likely come up with: checklists, forms, templates, etc. to help you not forget the "how to" of certain tasks. It is all these things and more that you can only figure out (rather than speculate) once your idea is turned into a business.
Implementing Programs
As you are getting the "how to" of your business down to a science, without even planning it you are going to create different programs for your business. What exactly do we mean by programs? We mean things such as: advertising programs, marketing programs, sales strategies, programs to help capture and retain customers or clients, etc.. In an effort to be the best in your industry, you may even come up with programs that separate you from everyone else. The idea of creating different programs for your business is identifying what you can do to entice people and keep their interest. You don't need to have every program that you have planned already executed in order to franchise, but having something in place that makes you stand apart from the competition and conveys your message is important.
Is it Time to Think About Franchising
When looking to franchise your idea, turning your idea into an actual business is the most important also because your franchisees are NOT guinea pigs. Keep in mind, when people buy into a franchise, they are under the impression (and rightly so) that everything is already figured out (more reasons why people purchase franchises). In franchising all they have to do is follow what you have created which has been proven to work. In fact it is common to see franchise advertise messages such as:, "You don't have to figure it out on your own", "You are not in business by yourself", "You can lean on us to pave the road for you and to help you be successful", etc. just name a few. When a business is no longer an idea but is something that is up and running and has made good traction in the marketplace… that is when franchising your idea (now a full-fledged business) may make sense. Often times the interest in franchising comes because the business looks so polished and refined that other people want to do it. When you are at this point, then yes it makes sense for us to discuss franchising. So if you have taken your idea and have turned it into an operational business and want to investigate if you are ready to franchise it; call us directly at 1-877-615-5177 .