To provide efficient and comprehensive franchise development services to business owners who have a passion to teach others how to successfully operate the business they created, at rates that are reasonable and affordable. Each franchise model that we build will be fair, attractive in the marketplace, contribute to the success of the economy and protect the founder from liability. Our mantra is to bring accountability and integrity into the franchise development industry, to franchise only the best and say no to the rest.
Our objective is to be known as the most respected and sought after franchise development company in the United States.
Our Commitment: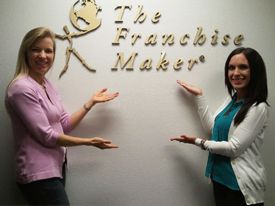 Never bring on a client whose business we are not excited about;
Treat every client as if they are our only client;
Custom tailor each franchise system we build so that each one is as unique as the business itself;
Provide franchise development services at a FLAT fee so there are
NO surprises later;
Work only with attorneys who specialize in their field;
Leverage technology to make distance irrelevant;
Be punctual, enthusiastic and honest at all times;
Make what can be a very intimidating and complicated process fun and exciting;
Conduct business transparently: No hidden agendas and No gimmicks; and
Exceed expectations.
The Franchise Maker
We Will Build it With You... NOT For you.