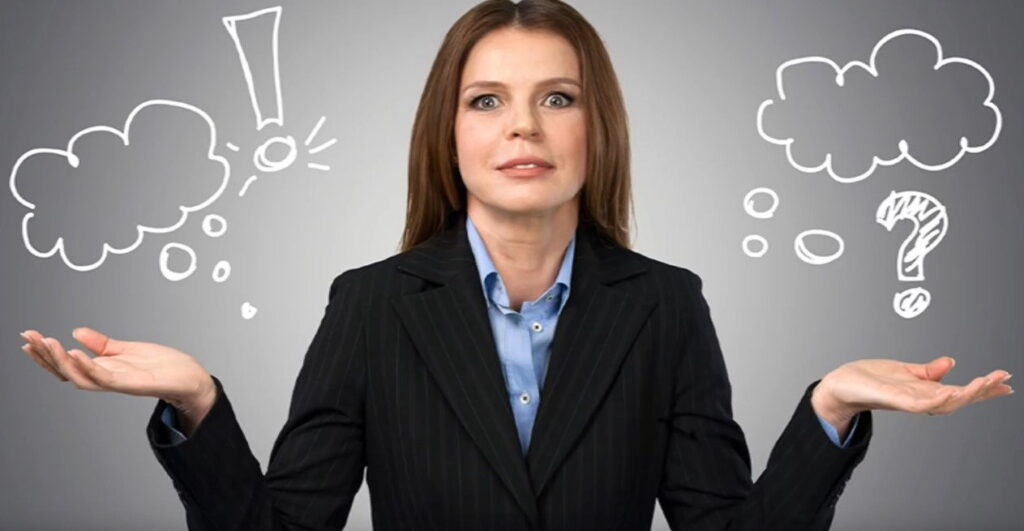 Franchising has long been regarded as a gateway to entrepreneurship, offering people from all walks of life the opportunity to own and operate their own business under the umbrella of an established brand. However, for many people looking to buy a franchise, the journey towards selecting the right franchise can be a labyrinth of complexities and uncertainties. This is where franchise consulting companies step in to guide and support those seeking to embark on this path. But not all franchise consulting companies are created equal and whether intentional or not, these companies are being confused with franchise development companies whose purpose is to turn a business into a franchise. The critical distinction lies in these company's focus and commitment to the pivotal component of franchising, which the Franchise Disclosure Document (FDD) and all the technical aspects associated with actually putting that document together. Which type of company is best for you? Well, it really depends on what you are looking for and your expectations.
The Role of Franchise Consulting Companies
Franchise consulting companies are experts in helping someone buy a franchise. So, if you are wanting to get into a business and buy a franchise but not sure where to go or where to start these companies are a perfect fit. Their primary mission is to assist you in finding the perfect franchise opportunity that aligns with your goals, interests and financial resources (read more about the "Differences Between a Franchise Advisor, Consultant and Broker"). These experts are well-versed in the diverse array of franchises available in the market, making them an invaluable resource if you are not sure where to start. Their core competency is matching the right franchise with the right franchisee, saving you and other aspiring business owners both time and effort.
The process typically begins with a comprehensive assessment of your background, financial capability and personal preferences. The consultant then draws from their extensive network of franchisors to identify suitable opportunities. This personalized approach helps you navigate the daunting landscape of franchise options and make an informed decision that aligns with your aspirations.
Franchise consultants provide valuable insights, including market research, financial projections, and the essential support needed to secure financing. They serve as a guiding light, illuminating the path towards business ownership in the franchise world.
The Compensation Model: Commission-Based
One of the key advantages of utilizing franchise consulting services is that they come at no out-of-pocket cost to you. Franchise consultants are typically compensated by the franchise brands themselves, in the form of a commission (read more about "What is a Franchise Broker"). When you choose a franchise with the consultant's guidance, the franchisor pays a commission to the consultant for facilitating the partnership.
This commission-based model ensures that the consultant's interests are directly aligned with yours and those of other aspiring franchisees. It reinforces the notion that the consultant is dedicated to finding the best fit for you and anyone else they help, as their earnings are contingent on the successful match.
The Dark Side of Franchise Consulting
While many franchise consulting companies excel in matchmaking, a caveat exists within the industry that causes a problem, often concealed by the glitter of franchise marketing and sales activities. This caveat pertains to businesses seeking to turn themselves into a franchise. If you are a business owner and wanting to franchise your business, some franchise consulting companies offer services to transition your business into a franchise, but their focus is skewed towards marketing and selling the idea rather than the crucial process of crafting the Franchise Disclosure Document (known as the "FDD").
The FDD is the linchpin of any franchise relationship, outlining the rights and responsibilities of both you (the franchisor) and the franchisee. It serves as the rulebook, defining the terms, conditions, obligations and deliverables that govern the relationship (take a look at the "Elements of a Franchise Disclosure Document"). Neglecting the fine details of the FDD can lead to serious legal, financial and long-term consequences.
Franchise consulting companies may intentionally or may inadvertently blur the lines between fact and substance when talking about the FDD. Instead of meticulously crafting a document tailored to the unique needs of your business, most all franchise consulting companies resort to using templates or outsourcing the FDD work (so they are NOT doing the work of putting this document together). This can result in a generic, one-size-fits-all FDD that fails to address the specifics of your business, potentially placing you and your entire business model at risk. Bottom line is if you are looking to turn your business into a franchise and you are NOT talking to the person that will be actually writing the FDD, then you are talking with the wrong person!
The Need for a Franchise Development Company
If you are seeking to transition your business into a franchise, it is imperative to work with franchise development company, such as The Franchise Maker. These are experts who focus exclusively on building the franchise model and meticulously crafting the FDD. They are dedicated to the technical aspects of the franchise development process and leave no stone unturned while putting this document together while simultaneously working with skilled franchise attorneys to make sure your trade secrets, intellectual property and your business model is well protected.
Franchise development experts work closely with you, provide guidance, education and mentorship. They ensure that you comprehend the intricacies of the FDD and can competently address any questions or concerns about it. This level of hand-holding and support is crucial to safeguarding your interests and ensuring a smooth transition into the world of franchising.
Choosing the Right Path
In conclusion, franchise consulting companies offer an invaluable service if you are seeking to buy a franchise. They excel in matching prospective franchisees with suitable opportunities, and their commission-based compensation model ensures that their interests are aligned with those of the franchisee.
However, it is crucial to be cautious when dealing with franchise consulting companies that also offer services to franchise your business (take a look at this article "Does Making a Franchise and Franchise Sales Go Hand in Hand"). They all focus on marketing and selling franchises while neglecting the critical aspect of actually crafting the Franchise Disclosure Document (FDD). It is a dead giveaway that if you are talking with a franchise consulting company and on their website, they have a "buy a franchise" section or if their sister company offers "franchise opportunities". To safeguard your interests and ensure a successful transition into franchising with a well-structured franchise program and documents that are well-built, it is essential to work with a franchise development company who prioritize the technicalities of the FDD and does NOT offer any type of franchise marketing or franchise sales support.
It is a conflict of interest for a company to develop a franchise and also offer services to market and sell them. It's like turning a coyote loose in the hen house. One of the reasons is because the franchise consulting company has an incentive to build themselves into your franchise program (yep, a hidden agenda whether you know about it or not) keeping their hands in your pocket and making money off your future franchise sales (take a look at "Setting Up a Franchise Can Be Hard, Beware of Gimmicks"). This results in many things that can be detrimental to your franchise program including falsely inflating your franchise fees so they can build their commission into your program which causes all kinds of problems.
So, if you are looking to buy a franchise and not sure where to begin, then a franchise consulting company is the right choice for you. If you have a business and want to franchise it, then a franchise development company is who you need to be speaking with and The Franchise Maker is the right choice for you. We are an award-winning franchise development company and the only one recognized in the industry for our integrity, ethics and transparency. We are strictly franchise developers. We do NOT market or sell franchises, we do NOT keep our hand in your pocket or make any money off your future success. If you have a business you are wanting to take it to franchise, give us a call at 1-877-615-5177 and we will be happy to chat with you.