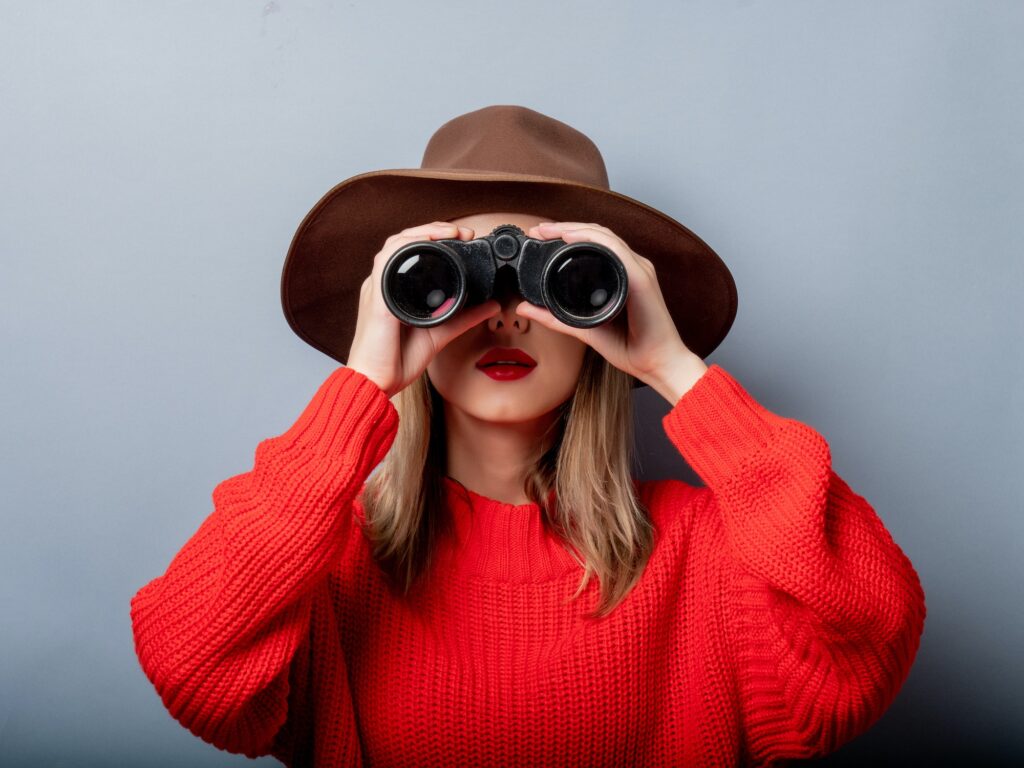 During the many years we have been franchising businesses we have witnessed some really crazy gimmicks from companies that are offering franchise development services.  We encourage you to be super careful who you talk to about franchising your business (read about franchising your business and our President's warning message). There are many things to look for in a franchise development company when you are thinking about franchising your business and we want to give you a few pointers.
Identify Who You Are Really Talking To
First things first, you need to know who you are talking to about franchising your business. Thre is a lot of title confusion out there. You will hear companies call themselves: "franchise advisers", "franchise consultants" and/or "franchise coaches." This is a sneaky way for many people and/or companies to camouflage the fact that they are really "franchise brokers" whose main function is to sell franchises (for a further explanation you can read "Know the Difference Between a Franchise Advisor, Consultant & Broker?"). While selling franchises has become a lucrative industry and there are more franchise brokers than there are trees in the Pacific Northwest, selling franchises is completely different from creating or building franchises.  Think about it… it's like asking a real estate agent to build a home for you (more than likely you will be hiring a general contractor to build your home). Over the years franchise brokers have realized there is a negative connotation with identifying themselves as brokers so they have come up with a creative way to identify themselves differently. And what about those who are legitimate consultants and advisors?  In many industries, a consultant or advisor is an expert who charges a fee for coaching a business owner or providing advice in a particular field. A franchise consultant and/or franchise advisor is no different and consults with and/or offers advice for (i) people who are looking to purchase a franchise (this is their most common function); (ii) existing businesses who have already franchised to examine and offer suggestions for improvement; or (iii) in some cases, offer suggestions, opinions and resources for business owners who want to franchise. As with any consultant or advisor it is important to identify the deliverables. When looking to franchise your business you want to talk with a company that specializes ONLY in franchise creation. You need a franchise development company.
Take a Deeper Look at the Logos They Are Flashing Up
Does the company you are talking with flash up a bunch of logos on their website of existing franchises? Seeing some of these "franchise giants" on their website may look promising but we encourage you to dig deeper. Ask if the franchise logos listed on the website you are viewing are businesses they took to franchise from start-to-finish. You may be surprised to learn that they actually only sold franchises for them OR simply provided consulting services for them.
Fact: ALL clients listed on The Franchise Maker website are real clients that we have franchised from start-to-finish (take a look at our clients and the many different kinds of businesses we have franchised). We do NOT work with existing franchise companies and we work with ONLY start-up franchisors just like YOU.  
How do you really find out if the people and/or companies you are talking to are who they claim? The following tips will help you:
Does the company list a physical address on their website? If so is it an actual business? Google it and find out, is it a home address or a virtual office? If NO address is listed… that is a red flag.

Research the company and all its principals to find out if they have ever been involved in any litigation, fraud or tax evasion.

Check government sites and third-party organizations to verify their company. Also check sites that rate businesses.

Check out the different websites that list complaints or rip off-type websites. Research not only the company name but

also

each principal.
Fact: We list the address of our office on our website; we have never been involved in fraud, litigation or tax evasion; never had any complaints; and all of our clients are raving fans (read for yourself what our clients have to say)!
Watch Out for Gimmicks
The most important thing to watch out for is if the company you are talking to about franchise development is asking you for equity in your business and/or a share of ongoing royalties (see "Latest Gimmicks to Franchise Your Business"). Don't be fooled by the "you still control your own business" comment. All that is saying is that your current business (the one you are modeling the franchise after) plays no role. What they are seeking is equity in your future franchise business. And that is like making a deal with the devil. Think about this for a minute. If you are like most business owners you take pride in the fact that you have built the business yourself without any loans and without any partners. Why start now, when looking to franchise your business and seeking to work with a franchise development company?

Fact: We will NEVER ask for equity in your current business or your future franchise business. We do not make money off your success. If you are being asked to give up any equity we encourage you to turn around and RUN!
Ask The Right Questions
We cannot stress enough the importance of asking the right questions as you interview people and/or companies to franchise your business. We encourage you to invest the time and do the research so you are confident in the franchise development company you choose to work with has no hidden agendas. If you want to know what else to look for in a franchise development company and learn more about how to franchise call us directly at 1-877-615-5177 and we will be happy to chat with you.  At The Franchise Maker we strive to educate you so you can make informed decisions.