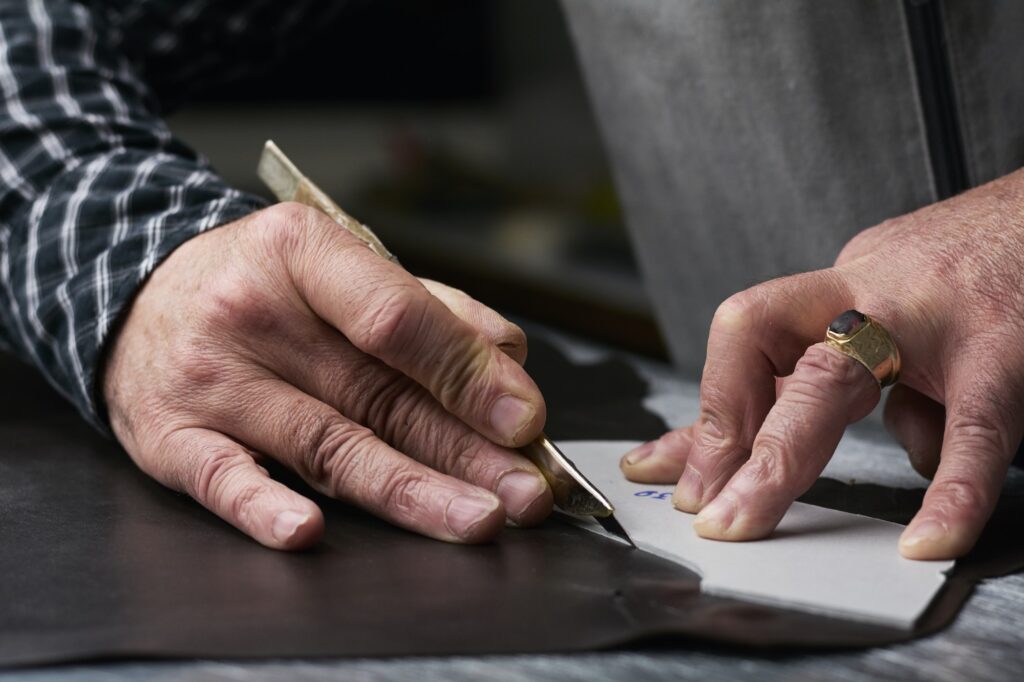 You have decided to franchise your business and like most business owners you want to get it done quickly, easily and for as little money as possible. You start researching how to franchise your business online and stumble across franchise document templates for sale. Franchise document templates are generic, one-size-fits-all boilerplate documents that you can find pretty much anywhere. They are intended to be a shortcut for someone to simply fill in the blanks with the details of their business and the end result is supposed to be a completed Franchise Disclosure Document. Some business owners may be tempted by this perceived and inexpensive shortcut that they seriously consider purchasing one of these franchise document templates. However taking this perceived shortcut to save a few bucks and using a franchise document template is a HUGE mistake that will cause you more grief in the long run. Franchise document templates leave you and your business vulnerable and may ultimately destroy your franchising efforts all together. Let's explore further why franchise document templates are a dangerous choice if you want to franchise your business.
Why Franchise Document Templates are Terrible
One of the biggest problems with using franchise document templates is that they are not custom to your specific business (learn how our process to franchise your business is completely custom). Whether you have a retail store, service-based business, product-based business, restaurant, mobile business, fitness-related business, professional services business or any other type of business, there is no way the franchise document template you purchase will accurately reflect your business. Even if you found a franchise document template that is allegedly specific to your industry, such as a restaurant specific franchise document template, it still will not reflect the intricacies of your business. This means there will also be different elements in the franchise document template that do not apply to your business. Not to mention there are many laws and regulations in the franchise industry that are constantly changing. If a franchise document template is used, any new or updated franchise regulatory updates are either out of date or may be missing entirely. If your franchise documents are absent of the most recent franchise regulations and nuances, you are left unprotected and vulnerable. The bottom line is it is extremely unlikely you will find franchise document templates that are: specific to your business; include the latest, most up to date franchise regulations, best practices and updates in the industry.
Let's say that despite all of these challenges you have decided to use a franchise document template. You plugged in all the numbers and information (most of which are uneducated guesses) and voila now you have what you think is a completed Franchise Disclosure Document. You figure you are now good to start offering franchises. Then you find out that in order to start franchising you must be approved in your state (read about the states that require more of a formality in order to start franchising). So you figure you have gotten this far by yourself and you decide to take it upon yourself to submit the franchise document template you used to your state agency for approval. Not soon after filing your application you bump into tons of problems getting your franchise program approved and registered. You receive a letter from the state with tons of comments and you do not know what to do with them or even how to answer them because you don't really understand your own template. Yep, we get these types of calls often from business owners who went down the "template route", found themselves "stuck" and sought our help to get it all straightened out. Unfortunately in these situations we are unable to help unless the business owner is willing to start all over again.
Beware of Franchise Regulations 
If you are in a state that does not have any registration requirements in order to offer franchises for sale you may think you are safe using one of these franchise document templates (read why there is a reason that franchising is regulated). That is simply not the case. Perhaps you get far enough along with an applicant and that person goes to a franchise attorney to have your document reviewed. You will very quickly learn that attorneys, specifically franchise attorneys, can easily spot a generic franchise document template. And that attorney will absolutely point this out to your applicant and those comments will not be in your favor. The attorney, in the spirit of protecting their client's interests, will advise your applicant not to bother investing in your franchise. Why you ask? Because the attorney more than likely will say that if this franchisor (you) was not willing to invest the time or money into creating a proper franchise program with a comprehensive set of documents; then what is their client (your applicant) getting themselves into because such shortcut behavior may be a reflection of how you run your entire franchise program. You may find yourself hard pressed to close any franchise deals and will not get as much traction as you anticipate with your franchising efforts.
These are just a few of the reasons why it is in your best interest to work with a knowledgeable franchise development company, like The Franchise Maker. Our philosophy is that every business is unique and different; therefore your franchise program and related documents should be comprehensive, easy to understand, up to date with regulatory requirements, reflect changes in the franchising industry and easy to read. After all it is relevant to ask that if you are not willing to spend the time or the resources to put together a comprehensive franchise program, then why should someone invest their time, money and change their lifestyle to buy a franchise from you. When working with us, our President will share with you best practices in the franchising industry and how to be a franchisor while at the same time also teaching you how to talk with applicants and award franchises (learn how we train you to become a franchise, qualify franchise applicants and award franchises). You will be faced with many decisions when working with us and we will guide you every step of the way. While working with our President, he will point out the good, the bad and the ugly so that you are well-informed about the decisions you make for your franchise program. As a Franchise Maker client, you will have a full understanding of every element of your franchise program. And once your custom Franchise Disclosure Documents are complete they are reviewed and filed by one of our franchise attorneys. All of this is simply skimming the surface about putting together a franchise document, not our entire program (see a quick list of what we will do and how we will franchise your business).
Avoid the Risks
Now you know that franchise document templates are likely to be a recipe for disaster when looking to franchise your business. Simply put, your franchise program and documents cannot be slopped together. To avoid the risk of doing something that could ultimately lead to disaster, learn all the ways we can help you and more about how we put together custom Franchise Disclosure Documents call us directly at 1-877-615-5177. We will be happy to further explain our custom franchise development program and answer ALL of your questions about franchising.