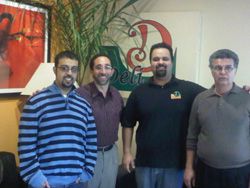 Have you ever thought about franchising your restaurant?
Franchising really grew up through the restaurant industry. While there are many other industries that also have leveraged franchising, restaurants remain a popular category. Do you own a restaurant and have often thought about franchising? Maybe you have some doubts.
You may be thinking to yourself "If I franchise my restaurant, I'm concerned about:"

How can I maintain the quality of my food and ensure my recipes are being followed?

How can I be confident that the same level of service will be provided at each franchise location?

How can I make sure that our theme is being maintained?

How am I protected if something goes wrong at a franchise location?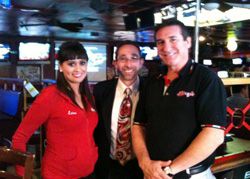 Rest assured… EVERY one of your concerns will be addressed in the franchise structure that we create with you. We will build in solutions that allow you to maintain control while also protecting you against liability, even in light of health and safety issues. You may even want to require every franchisee to purchase certain ingredients, products, supplies, furnishings and fixtures, either directly from you or from your preferred vendors. This alleviates any concerns over what franchise locations are using to prepare foods as well as preserving your look and feel. Let's not forget that it is not unusual for a franchisor to perform inspections, either announced or unannounced, or even hire mystery shoppers to ensure that your service standards are being upheld. We understand! Your concerns are not uncommon… contact us and we'll explain it all to you!
Whether you have a full service restaurant, fast food restaurant, deli, bakery or coffee shop we can franchise it. In operating a food and beverage establishment we understand there are lots of moving parts and tons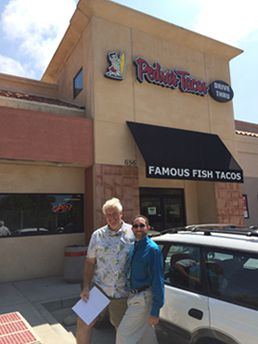 of checklists. We will build a custom franchise program for you that will not only protect your recipes but also your food preparation techniques, methods, presentation standards and service processes. All this is considered your trade secrets and as a franchisor you will be sharing such knowledge with your soon-to-be franchisees. This means we need to take extra precaution to ensure that your food quality standards are being followed without you exercising excessive control over your franchisees and all your trade secrets are protected not only during the time the franchisee is operating its business… but also long after your relationship with your franchisee ends (this is just the tip of the iceberg...see our article for more on what franchising your restaurant really means).
During the franchise development process with us you do not need to be worried about sharing proprietary "know-how" with us. We will provide you with a comprehensive franchise operations manual package that not only has a franchise operations manual geared towards the food and beverage industry but other manuals that will help bring your franchisees up to speed. It is in the franchise operations manual document that you will be responsible for inserting your recipes, food preparation, presentation and service standards, forms (such as inventory forms) and of course all your operational checklists. NO need to be intimidated when reading this because our comprehensive franchise development process will pave the way making it easy for you to put it all together.