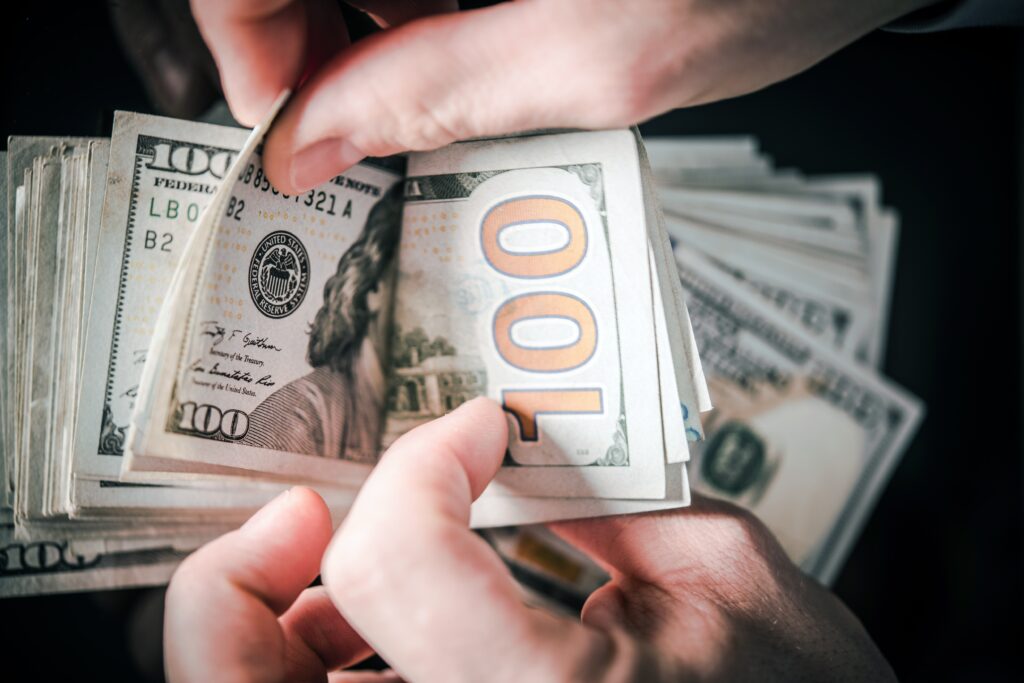 Your business is ready to grow and you believe it is time to step it up a notch. Maybe it is time to think about franchising your business as a growth strategy rather than investing more money in opening additional locations or starting additional businesses. As a business owner, you understand how to make money which means revenues must be greater than expenses, but franchising is an unknown and you are not sure what franchising can do for you.  Let's break it down.

The
Franchise
Fee
To start, it is important to understand that franchising is a different type of revenue model. When you franchise, you will receive a one-time flat fee from each franchisee. This payment is reimbursement for expenses incurred by you for training and furnishing assistance to each franchisee in an effort to get them up and running. The franchise fee typically includes, but is not limited to:
A comprehensive franchise training program;

Development of a website or webpage given to your franchisees;

Grand opening and/or pre-opening assistance at their place of business;

Advertising pieces and marketing programs that you have developed;

A Franchise Operations Manual that houses all your best practices, procedures, "know-how" and various pieces you will end up giving to your franchisees that will help them when operating their business (read about the franchise operations manual); and

A start-up kit of products, supplies or small samples of essentials to get them started.
The franchise fee is part of how you will make money franchising (see more on how the franchise fee is determined). Needless to say, the franchise fee is not your main source of revenue.

Ongoing Royalties
When you franchise you will also collect an ongoing fee from each franchisee, typically known as a royalty. The royalty fee is usually a percentage of your franchisee's gross revenues however that is not always the case and royalty fees are not always the same from one franchise to another (check out this article that explains how royalties are not always five percent). Royalties can be paid weekly, but most commonly are paid monthly. Sometimes royalties are a fixed amount OR can be a mixture of a percentage of gross revenue with a minimum amount due. In this example you are guaranteed a minimum amount of royalty payment.
Royalty fees are paid directly to you for your ongoing support as the franchisee runs their business (identifying what are your deliverables is one part of your franchise program read more about understanding royalties). In otherwards this is fair compensation for all your time, energy and effort as you continue to coach, guide, mentor and support the franchisee throughout your relationship.

Furthermore, royalties are also paid for:
The ability for the franchisee to continuously use your name and all the protections that come with it;

Ongoing permission to use your proprietary methods, techniques and "know-how" to operate your business in their area;

Developments specific to your industry on new processes, advances, techniques or methods that you pass onto all franchisees;

Access to your approved vendors for products, equipment (if applicable) and services at negotiated rates;

National account relationships that you establish and continue to develop for the benefit of the entire system;

The "Family Concept" by which another franchisee may develop a marketing piece or develops a new profit center (service) that you thread throughout your system; and

A support network among other franchisees stepping up to help each other. It is not just one person out there running your business, but a group of business owners, all part of the system. The result is a culture of like-minded people is created.
Additional Sources of Income
When it comes to making money franchising, and if your franchise program is built right (hint, hint), you may have additional sources of revenue built into your franchise program. For example, franchisees may be required as part of running their business to purchase certain products, supplies, equipment or even services from you or one of your other companies. This may become necessary in an effort to control quality and maintain the consistency of your brand.
In addition to the revenues you can earn by requiring franchisees to purchase products, supplies, equipment and services from you or one of your other companies, there is more… your vendors. That's right your vendors could be another source of revenue for you when franchising your business.  This could be in the form of rebates, kickbacks and allowances given to you from vendors and suppliers who you require franchisees to purchase from. Yes you read this correctly…it is not uncommon for vendors and suppliers to negotiate some type of rebate program to you as a way of showing gratitude for pointing your franchisees in their direction to purchase from them. Depending on your concept, this could be a major way for you to make money franchising.
Other Benefits of Franchising Include
Certainly, as your franchise expands, there are rewards other than monetary ones (learn about some other benefits of franchising). For example, you are now in a position to help people own their own business. Not to mention the job creation that results from each new franchise business that opens. A measure of success in your future franchising endeavors will be how well your franchisees are doing and if they are making money. In other words, it is validation that the system you put together really works. Your goal as a future franchising company should be that every person who buys into your franchise program is happy, successful and making money.

Let's not forget one more way for you to make money franchising. If your franchise program is creatively put together then there is a built-in incentive for your franchisees to purchase additional businesses such as a second one, a third one, etc. Whether franchisees become multi-unit operators or not, once they start to taste success, their loyalty to you and your system is immense. And that becomes contagious because the more success they experience and the more they love you the more money you make!
Keep in mind franchising is not just about making money right now, it is also about your future. Lots of people who own businesses turn to franchising not only to make money now, expand, grow and become recognizable in other markets but also to help achieve their end game. If you really think about it franchising is a way to make money but also is a long-term strategy. Whether you plan to expand into just a few markets or blow it out of the water… surely you must have some idea as to what you want out of it when it's all said and done. Perhaps you want to attract investors, perhaps you want to sell it all, perhaps you want to go public or maybe you just want to pass it down and create a legacy (read about other reasons why people choose to franchise).
This article covers just the basics when it comes to making money franchising your business… to fully understand ALL the ways franchising can benefit you from a monetary standpoint call us directly at 1-877-615-5177. We will gladly answer all your questions about franchising and ultimately determine if franchising is an option for you.