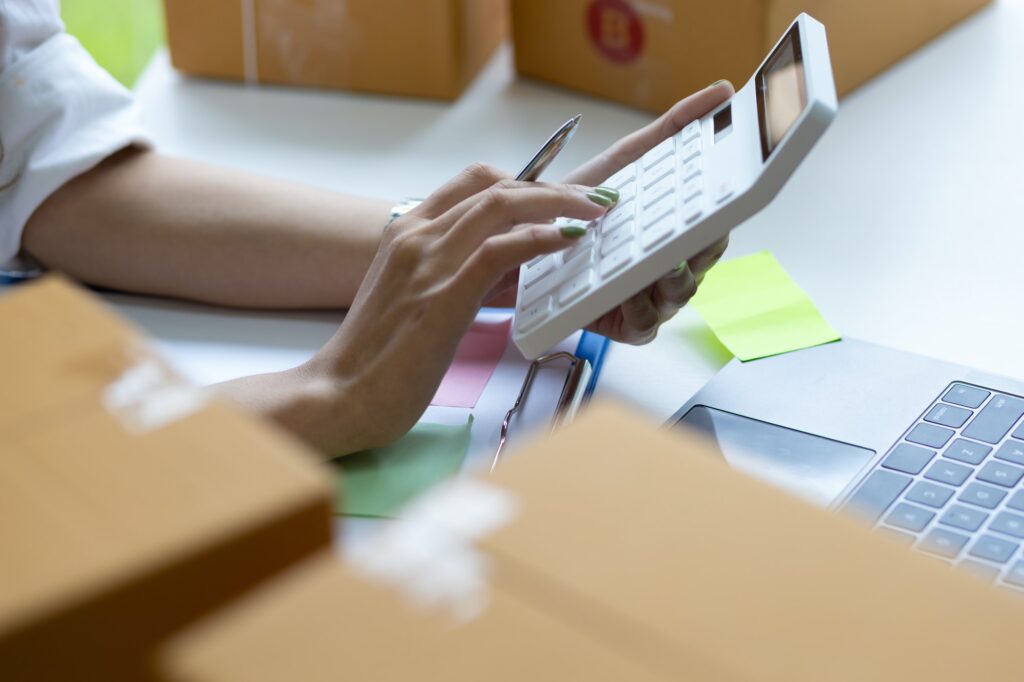 When thinking about franchising your business more than likely you have looked at your competition to determine what they are doing and the cost of a franchise with them. Recently we spoke with someone who had done just that. She said, "I am looking at my competitor and see the cost of their franchise is $200K. I can't believe that is possible! Why are they asking so much? How can this be?" Her confusion stemmed from mixing up the total investment with the franchise fee. Let's explain the differences.
The total investment is the soup-to-nuts cost to open up the franchised business which includes the franchise fee. The franchise fee is an upfront payment made to a franchisor when someone buys into a franchise (more on this below).
What are the Start Up Costs
So how do you figure out the total investment? First, we identify start-up costs. Our job when we build franchise programs is to work with clients to spell out what it will cost someone to start up the business. Simply put, if you opened your business tomorrow somewhere else (for example in a different city) how much would it cost you to get it up and running.
Whether it is a mobile or a brick and mortar business; there are costs when starting the business. Our job is to identify what those costs are and the different categories that make up such cost. An example of some of these start-up costs include:
Technology items that will need to be purchased;
Equipment that the franchisee will need purchase for its business;
Leasehold improvement that, if applicable, will need to made for the business;
Furnishings that the franchisee will need to purchase for the business;
Start-up inventory of products and supplies needed to operate the business;
Estimated staffing costs when opening the business;
Insurance that will need to be purchased prior to opening the business for operation; and
Let's not forget about working capital.
Listed above are just a few examples, every business will be different. When added altogether this will be the total start-up cost. Our strategy is to talk through these costs with you (read more about our strategy when franchising). That's right, we do this all with you, we do not just give you a questionnaire to fill out expecting that you already know the answers. We hold your hand every step of the way.      
Identifying a
Franchise
Fee
Once we have the total start-up cost figured out then we move onto identifying a franchise fee. The franchise fee is defined as: the reimbursement of deliverables that a franchisor provides to someone who purchases a franchise (for an explanation of how we define and come to this amount see our article, "What Would My Franchise Fee Be?"). When we add the total start-up costs to the franchise fee then this becomes the total investment. Which is why you see a big cost like the $200K in our example above. Hopefully you now have a better idea that when you see big number like this floating around it really means everything necessary to get the business up and running.     
We Hold Your Hand
The Franchise Maker is a full-service franchise development company, which means we identify all the categories that make up the start-up costs and then identify the franchise fee, all in an effort to make your franchise program affordable and attractive. And it doesn't stop there! We define obligations on both sides of the franchise relationship, protect your trade secrets, define deliverables you provide to franchisees, layout other ongoing fees and much more. We walk you through the entire process, holding your hand to build a custom franchise program (see our article on, "A Custom Approach to Franchising Your Business").
Yep, the franchising process can be scary, intimidating and even paralyzing. For close to two decades now, we make franchising your business Quick, Easy and Affordable. If you have not already done so, take a look our videos that explain the process, cost and timeline to franchise.
Want a hand-holding experience that also teaches you how to be a franchisor? Then call us directly at 1-877-615-5177. We will be more than happy to clarify any other parts about the franchising process that can be confusing and determine if franchising makes sense for you.