What it Means to Franchise
Franchising is a strategy that can help you to expand your business by way of other people operating your exact same business in other markets.

A franchising strategy provides other people with the benefits of owning their own business, using your name and logo, system and know-how while benefiting from your experience and being provided with training and ongoing support. This allows you to grow and build your brand faster compared to expanding on your own. Read on to learn all about what it takes to become a franchisor so you can decide if franchising should be included in your growth plans.
What is a Franchise and Reasons for Creating Them
A franchise is operated by an independent business owner that has permission by you (under a contractual relationship) to operate the same type of business you created, offering the same services and products in the same manner as you and under your same name.

This is different from other business expansion models, such as bringing on investors or organic growth. Organic growth, for example, is when you open other locations yourself, operating and managing these businesses on your own (usually a structure of managers, district and regional managers). Another example is a distributor, which is simply a relationship where you would just supply other businesses with products (basically a vendor to them) and where you have zero control over how the other business operates. Both of these examples are NOT a franchise.
Instead, a franchise is the result of a relationship between you (franchisor) and the independent business owner (franchisee), where the franchisee is fully responsible for all costs associated with starting and operating the business under a specific set of rules that are determined by you. This relationship governs the financial, legal and operational responsibilities between you and your franchisees. If this relationship is put together correctly, it also protects your trade secrets, spells out how you are shielded from liability and incorporates various deterrents and penalties intended to prevent franchisees from leaving you and becoming your competitor.
Characteristics of a Franchise
A franchise has a few hallmarks that identify it as a franchise relationship, which include:
An initial franchise fee and ongoing royalty fees are paid by franchisees for the right to use your system, methods, techniques and intellectual property (such as trademarks, service marks and of course your trade secrets).
The requirement to use, sell and offer only the products and services you specify.
Specific vendor and supplier relationships. The franchisee is required to use only the vendors and suppliers (this includes service providers) that you specify. If franchisees want to use other vendors and suppliers, they must obtain your approval. This is in an effort to maintain consistency.
Advertising and marketing materials, strategies and plans that you provide to the franchisee for them to use in their market. If franchisees want to use any other advertising and marketing materials they must obtain your approval. This is in an effort for you to control how your logo (brand) is being represented.
A protected territory where they do not have to worry about competing against you or other franchisees. However, not all franchises provide protected territories and it will depend on your situation.
A comprehensive training program you provide to the franchisee, its owners and manager.
Assistance with build out. If a build out is required, then the franchisees must make all improvements to the appearance and function of its business according to your specifications.
Creating a Franchise with Your Business
Business owners like you choose to create a franchise program for many reasons. The primary reason is because of resources and talent, not to mention the difficulties that come when trying to operate several locations yourself. When franchising you are leveraging the resources (financial, time and talent) of others to start operating your business in other markets. When someone else operates a business using your name and logo in another market, and doing it the same way you have been doing it by following your magic formula, then slowly you become recognizable in various markets and your business starts to become a brand. Something harder to do on your own. Franchising just makes it quicker.
READ MORE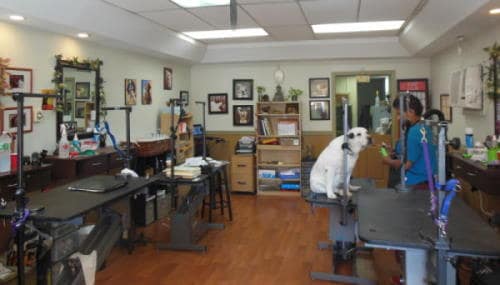 How to Franchise Your Business
8 Easy Steps When You Are Ready
There are several steps to franchise development. Below is a simple outline of the various steps necessary in order for you to start franchising immediately. As we begin to talk, you will realize that we have broken each step into easy, manageable phases. Our job is to make franchising your business QUICK & EASY for you.

By the way when we say we make franchising EASY for you we mean it! The Franchise Maker provides you with a very comprehensive and proprietary hand-holding process to teach, coach, mentor and guide you through the entire franchising process.
1. Create an Entity
We will guide you on how to create an entity for the parent company. This is the company that will be in the business of offering franchises.
2. Register Your Trademark
Register your trademark (logo and word mark) with the United States Patent and Trademark Office. That's right, we have exceptional and very talented trademark attorneys who will get all trademarks filed for you.
3. Franchise Structure
We will structure your franchise system and put together the magic franchise documents (your Franchise Disclosure Document (also known as FDD) package that is required by the FTC together so you can start offering franchises).
4. Franchise Attorneys
We will give this package to one of our franchise attorneys to review, make edtis, changes and file it with the proper state regulators.
5. Funding
We will provide you with instructions on funding your parent company.
6. Financial Statements
Yep you need them and we will introduce you to one of our accountants who will prepare audited financial statements. This is one of the required exhibits for the FDD package.
7. Resource and Support Materials
We will provide you with all the necessary resources and support materials you will need once you are approved to start franchising. This includes the different manuals necessary to present your operational procedures, systems and proprietary information in an organized fashion to your future franchisees.
8. Franchise Applicant Approval Process
We can create and define your franchise applicant approval process, explain the Discovery Day concept and provide you with ongoing assistance as you award franchises.
That is it. Do you need a large staff for the parent company? In a word: No (see our Learning Center article on the topic of hiring people when starting to franchise). We encourage you to start out slowly and expand as your franchise business dictates. We always recommend that you begin to offer franchises in your own State and surrounding States for the first year to keep things at an arms-length distance.