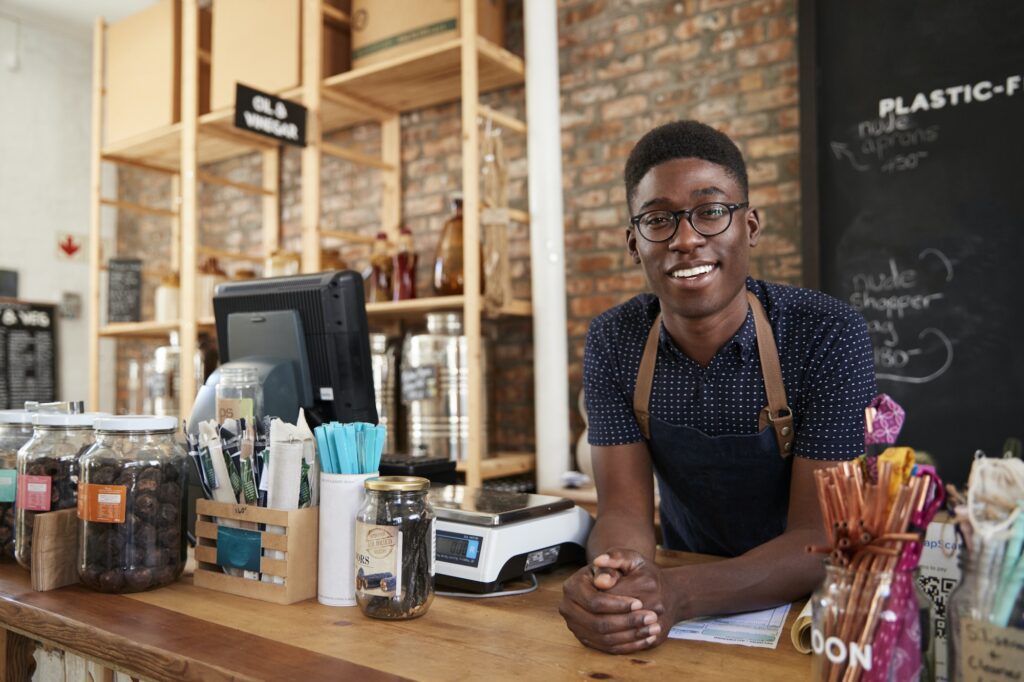 From restaurants and retail stores to hotels and service-based businesses, franchises are everywhere. They are in almost every imaginable industry. So, how do you know if your business is franchisable? While some businesses seem to have an obvious potential for franchising, it's not always so blatant. If you are like many business owners you have probably thought to yourself, "I wonder if my business is franchisable?" or "Can my business be turned into a franchise?" 

Why People Buy a Franchise in the First Place
So how do you know? Technically speaking, any type of business can be franchised (see this article to get a sense of the different types of businesses we have franchised); however it is important to assess what your business really has to offer and will continue to offer someone before you start going down the franchising path. First thing is ask yourself if your business is profitable. If you're not making a profit now, then it is unrealistic to expect someone else to make a profit. If your idea is to franchise because it will create a profit for you in lieu of your business making a profit, then you are wanting to franchise for the wrong reasons. It is important to know that people buy into a franchise system to learn how to start and operate a business (siphon off your knowledge and experience) with the expectation that such processes will lead them profitability (read "Why People Buy a Franchise"). If your business is not making a profit, then we encourage you to hang up the idea of franchising and work on changing your business so that it is profitable then revisit franchising later. Keep in mind, there is nothing that indicates how much profit your business should be making (read this article about "How Much Do I Need to Make Before I Franchise My Business"); but if you are not making any type of profit then something is wrong and your business is not franchisable.   
Proof of Concept
Consider the length of time you have been operating your business. If your business is not operational (just an idea), then franchising should not be on your radar simply because you do not have "proof of concept" (learn more about "Does a Business Need to be in Operation Before Franchising?"). There may have been some research around your business idea, but you have no transactions taking place, no money is being made and really you have no idea if there's even a demand for the service and/or product being contemplated; therefore, your business is not franchisable. Even if you say that there are other businesses operating your idea already, it still makes no sense because what you are franchising is a system of processes and while everything may be planned out you simply do not have the operational experience to prove it works. Get your business up and running. We encourage that your business is up and running for at least six months to a year before you think about franchising. While there are exceptions to this time frame, they are few and far between.
Take a look at the services or products your business offers from another perspective. Maybe it does not make sense to franchise your entire business. You may have developed a newer product or different type of service. You may want to "carve out" and turn only specific parts of your business into a franchise. If a portion of your business has the core elements in place for building an independent business model (which has the proof of concept mentioned above), then yep your "carved out" business can very easily be franchisable.
While these are just a few of the many different things that may make your business franchisable, here are some additional indicators:
Ask Yourself
These Questions
Offer a service that very few businesses offer and can that service be performed anywhere?

Have a specific product or piece of equipment that is the focal point of your business and sets you apart from all others?

Appear to be a destination place, meaning that people travel from all over to experience either your services or products or both?

Have a strong desire to help other people be successful? Are you comfortable training others how to operate your business?

Believe that you have made your business easy to duplicate?

Have people already thinking that your business is a franchise because it is so polished?

Have an entirely NEW industry that you have introduced into the marketplace?

Have a business in a professional industry such as: dental, accounting, medical, chiropractic, mental health, pharmaceutical, etc. that has a unique and different twist to it?

Have a magic formula that allows services to be provided quicker and more efficiently than your competitors? This may include: checklists and routines that you use throughout your day; how you serve customers and/or clients; specific software that helps you manage your business; and quality control monitoring techniques.
After answering these questions, no doubt you will have more, and we have answers to the most frequently asked questions about franchising. if you want to learn more about franchising, we suggest reading the steps to take to franchise a business. These questions above are just a FEW of the things to keep in mind when trying to identify if your business might be franchisable. This is not an extensive list and you do NOT need a "yes" answer for every point mentioned above to determine if franchising makes sense. If your business hits ANY of the points listed above, then we encourage that you call us directly at 1-877-615-5177. We will take a look at your business from an objective point of view to determine if your business is franchisable and if franchising your business really makes sense for you. If franchising does make sense, we will put together a franchise structure tailored specifically to your business model and position you to start offering attractive franchise opportunities nationwide.