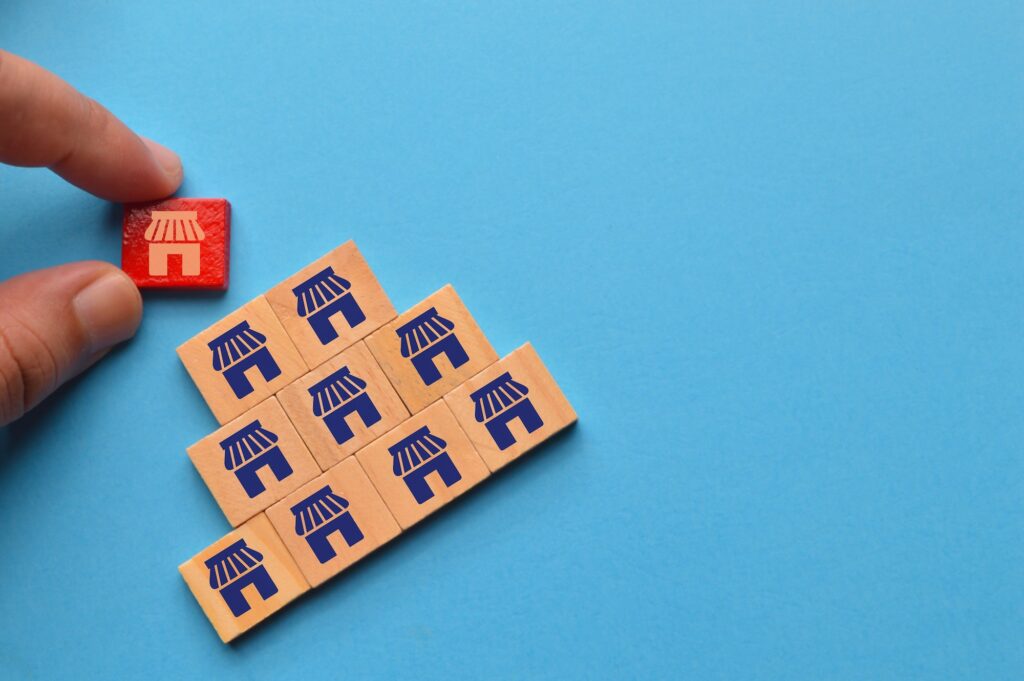 Do you have a business and thinking about wanting to grow it? Perhaps franchising is something that has crossed your mind. There are both obvious and not-so obvious things that franchising can do for your business if you choose to go down that path. In general, when people think of franchising, the types of franchise businesses that typically come to mind are restaurants or fast food establishments. But in reality franchising goes way beyond the food industry. The most obvious benefit that may come to your mind when thinking about franchising is probably branding. But we are here to tell you that there is much more than branding that franchising can do for your business. There are some super obvious things and then there are the not-so obvious things or what our President likes to refer to as "sloppy second benefits" when it comes to what franchising can do for your business (learn about us, our President and the history of The Franchise Maker).    
The Obvious Reasons to Franchise
Yep, as we mentioned above the first thing that comes to mind is branding. The second thing that typically comes to mind with regards to franchising is, of course, more locations quickly. The whole idea of what franchising can do for your business is grow it. Franchising provides you with a way to grow without having to manage the day-to-day operations of other locations. Instead, your future franchisees who have a vested interest, will open and operate their own business. This means you will be able to get into other markets quicker than you could on your own and get what you created out there to more people (this is part of the glory of franchising your busines find out more).  
Then of course there is money. What franchising can do is provide you with additional streams of revenue not otherwise available that can be re-invested into your system. In addition to royalties, you could also generate revenue from the sale of products, kickbacks, rebates or allowances from various vendors that you require your future franchisees to use (check out our article to find out other ways you can make money franchising your business). Beyond branding, growth and money, if you are passionate about helping other people then another thing franchising can do is give you the opportunity to coach, mentor and train someone else to be successful in the business you created. . When franchising is done correctly this will be your biggest and most satisfying accomplishment.

A Few of the Not-So-Obvious or Sloppy Second Benefits of Franchising
There are also some terrific unintended benefits (sloppy seconds). For example when creating a franchisee friendly program, it is not uncommon for your future franchisees to come up with new ideas. When you have a pool of talented people with skin in the game and everyone is driven to the same result, magical things happen. New ideas, discoveries, methods and techniques inevitably come up and if accepted by you can further enhance your business as a whole. It is not uncommon for a future franchisee to bring such value and contribute to your entire system. And let's not forget, that when franchisees experience success, they typically purchase additional franchises and become what is known as multi-unit operators (learn the different ways you can help ensure your future franchisees are successful).  
We Franchise ALL Types of Businesses 
At The Franchise Maker we work with all different types of businesses (see a list of our clients) to put together a custom franchise program that allows you to offer franchises nationwide (read about our strategy to franchise your business the right way). When it comes to what franchising can do for your business, we just skimmed the surface in this article. There are so many paths that can result from franchising. It is almost unbelievable to realize the opportunities that franchising can open up for you and your business and is super hard to convey in a short article. If you are looking to grow your business, thinking about franchising and want to discuss further what franchising can do for you then call us directly at 1-877-615-5177.  We will be happy to have a non-intimidating, non-threatening, non-salesy conversation with you.