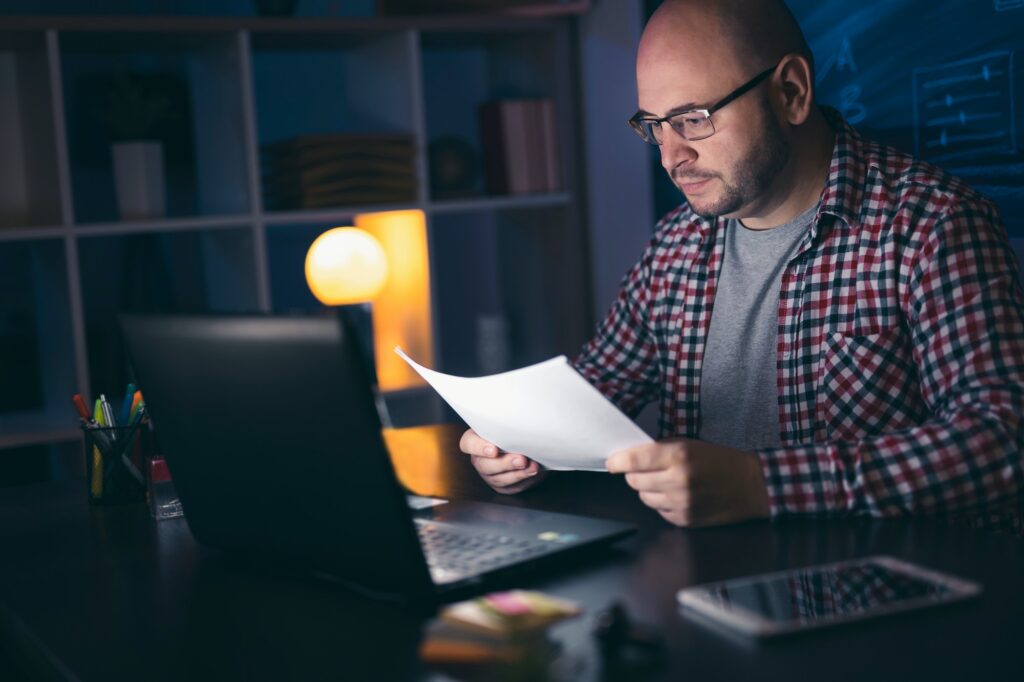 You are serious about wanting to franchise your business and so you start doing your research on companies that do franchising. You are not sure who to trust or what to believe. There are so many companies that you come across that offer franchise development in addition to a potpourri of other services. You are quickly realizing that finding a trustworthy company to help you franchise your business may NOT be a cakewalk. In an effort to try to help you, let's spend a few minutes discussing some of the things that you can do to discover the truth when researching companies that do franchising.
What to Look for When Researching
As you are researching companies that do franchising, you want to be sure to really dig deep (check our President's warning message about franchising your business). We highly encourage you to take your time and not just do a cursory glance. Do not just take what you see on their website at face value. A good place to start with your research is on the Internet. We suggest that you search the first and last name of any principals of the company, the executive staff of the company and of course the name of the company in combination with specific keywords such as: scam, lawsuit, fraud, sued, complaints, etc. For example: "XYZ Company lawsuits" or "Bob Smith fraud". While it may seem tedious to do this for each owner, principal or member of the executive staff, it is important to look at everyone because often times someone in the company will have a lower position on the company roster purposely to hide a shady past (read about some of the scams to avoid with respect to franchise development).
Sometimes you may not be able to find anything when researching the name of the company, perhaps because the company name may have been changed a few times over the years to bury problems (this is just one shady practices out there, read about others). However when researching the name of the owner or principal often times you will find something. So it is important to research both the company name AND the names of the different people involved in the company. Pay attention to the search results you get and go at least a few pages deep. If there are court documents or anything from an official government website in the search results, read them. YES they are out there! Some of the court documents you find may reveal that the company you are researching has been banned from offering services in certain states, have been sued for breach of contract, etc. See what you can find. While you are at it, we also suggest that you go to the Secretary of State website for the state in which the company that you are researching is located. Look up all other entities tied to the owner(s). Find out what other types of businesses these people are tied to or own. It may surprise you to see that these people previously owned similar companies under a different name, which may lead you to question what happened to those other companies. As a true franchise development company, we wish you knew what we knew about other companies that claim to do franchising and their shady practices. You would be appalled!
You may also bump against companies that do franchising that have franchised their own company. At surface level there isn't anything really wrong with this, however the problem is that the franchisees of these companies are nothing more than glorified salespeople some of whom cold call or solicit businesses to generate a kickback (learn about problems with companies that cold call businesses to a franchise). These people make their money by the commissions they get when a business they bring to their headquarters (in this case the company that does franchising) becomes a client. Nope, they are not experts in franchising or very knowledgeable about whether or not a business is franchisable (because they have a hidden agenda). So ask whoever you are talking with about franchising your business who will be actually writing your program and make sure to talk directly with that person. Quite honestly you should be involved in the process and working directly with the person who is putting together your franchise program.
Scour Reviews
As you are performing research it's also extremely important to read reviews. Scour the Internet and look at third-party review websites to get a real scope of how the company operates. Try to find anything negative about the company that you can by going to: unhappy franchisee websites, rip-off report websites, employee review websites, the Better Business Bureau, etc. As you are reading reviews it may be glaringly obvious that the reviews are super similar, almost as if they were coached on what to say. While the search engines are getting better at filtering out fake reviews there is still a lot of them out there. While on the topic of reviews, keep in mind whether or not the company has a branch, division or service offering reputation management. This should set off alarms and really make you question if they have this division because they needed it for themselves. Ask yourself why this is part of their business offerings and what are they hiding. If you were astute to these companies that do franchising the way we are (because what was easily available by search is now harder to find less than a year later), it would be pretty obvious that they are using their own service to wipe their slate clean in the results on search engines.
Horror Stories
Don't just take our word for it! There are unfortunately tons of horror stories out there of business owners that got tied to some type of arrangement with companies that do franchising where these business owners very quickly wanted out (read a true franchise horror story about companies that do franchising including sales). We hear about it constantly and these stories make our stomachs turn. Brands that were promising and had a shot at being a successful franchise, wound up in the wrong hands and it tainted these business owners so much that it not only destroyed their franchising efforts, but in some cases also destroyed their business. How are we so certain about all of this, you ask? We have been contacted an insurmountable amount of times by business owners who shared with us their own horror stories about working with these companies that do franchising and asking us for help out of that relationship. When this happens there is really nothing we can do except suggest they contact an attorney to help them unravel things (see why we encourage that you avoid being stuck with these companies in a long-term commitment).
Let's Not Forget About the Basics
We have touched on several ways of how you can really research companies that do franchising, but let's not forget about covering the basics. The most obvious, of course, is to call their clients. After doing a little bit of digging, you should be able to determine if the franchises they represent as clients are actually businesses that they took to franchise from start-to-finish rather than just simply selling franchises for them or providing some type of consulting (check out our article on what you should really be looking for when wanting to franchise your business). Harness the Internet to your advantage. Make sure you put on your BS goggles when talking with these other companies that claim to do franchise development. What you discover may be very surprising and revealing. Rest assured that The Franchise Maker has stayed away from all of the above shady practices. We focus on one thing and one thing only, which is turning businesses just like yours into successful franchise systems. Feel free to call us directly anytime at 1-877-615-5177. We will gladly talk with you in a non-intimidating, non-threatening and non-salesy manner to help answer any questions you have about how to franchise while you are doing your research.