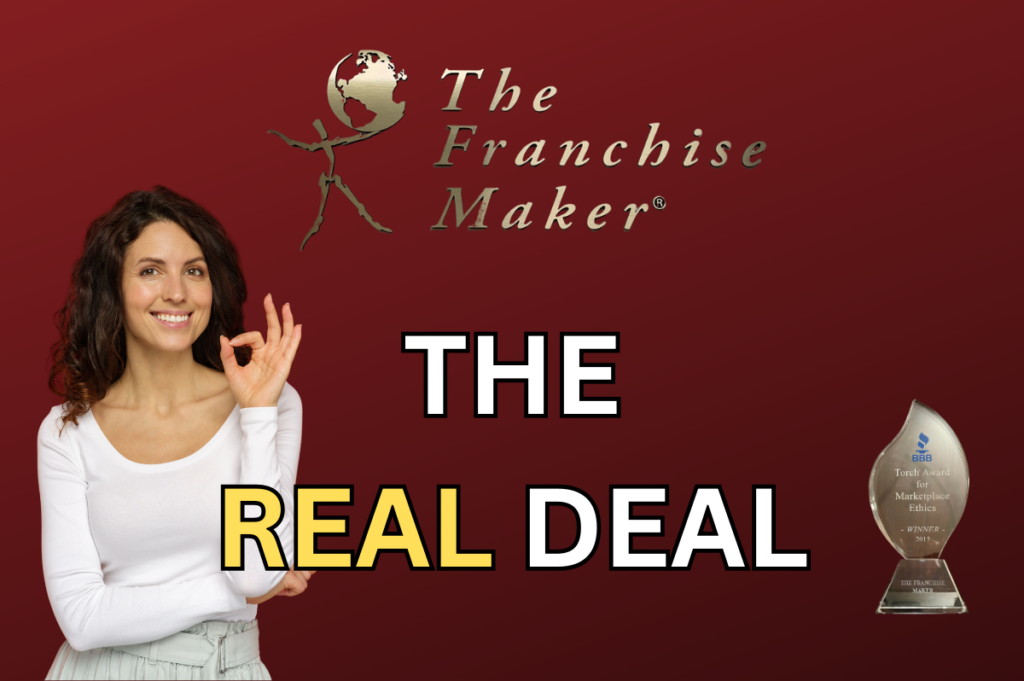 In 2005 our President Dave Waldman founded The Franchise Maker with the passion to help businesses get to the next level of growth through franchising. After years of working with very large and successful franchising companies in both the hotel and service industries Dave saw the power of what franchising can do for people when done right (read more about us and the history of The Franchise Maker). Over a decade later and a hundred-plus successful clients, he operates The Franchise Maker with the same level of passion and commitment as when he started the company.
The Franchise Maker Mission Statement
Our mission is simple and has never changed. The Franchise Maker's purpose is to provide efficient and comprehensive franchise development services to business owners like you who have a passion to teach others how to successfully operate the business they created, at rates that are reasonable and affordable without any hidden agendas and without smoke and mirrors. Our President believes that transparency and integrity plays a BIG role in building trust (see more on who is The Franchise Maker and how we are an award-winning company). 
As a result, we hold ourselves to very high standards and are committed to excellence and integrity in everything that we do. What does this commitment mean for business owners like you who want to grow and explore the idea of franchising? Simply put honesty, transparency and services performed with your best interest in mind.
Our Commitment
Always be straightforward and honest when talking with business owners who are thinking about franchising;

Never bring on a client whose business we are not excited about (Dave turns away about 90% of the businesses he talks with about franchising);

Treat every client as if they are our

only

client. All of our clients work directly with our President and are not passed off to other people;

Custom tailor each franchise system we build so that each one is as unique as the business itself. We NEVER force our clients to fit into a box or use templates to put together their franchise documents (learn more about our strategy to franchise your business);

Provide franchise development services at a FLAT fee so there are NO surprises later. Clients know exactly what the deliverables are before they ever come on board;

Work only with attorneys who specialize in their field and who hold the same values as us;

Leverage technology to make distance irrelevant. We have clients all over the United States;

Be punctual, enthusiastic and honest at all times;

Make what can be a very intimidating and complicated process fun and exciting;

Conduct business transparently: NO hidden agendas and NO gimmicks; and


Exceed expectations.
Unlike other companies that claim to do franchise development, we actually do it and focus only on franchise development (take a look at our President's warning message when franchising your business what to look for when talking to these companies). We do NOT sell franchises or dilute our services with frivolous extras and most importantly we do NOT make money off your success (learn about the differences between franchise brokers and franchise developers). Integrity is the cornerstone of everything we do and we have never deviated from our values over the last decade we have been in operation. Our steadfast commitment to excellence is reflected in our honesty, transparency, accountability and drive to contribute to the success of each of our clients. This is why we are the ONLY franchise development company ever recognized by the Better Business Bureau and presented with the highly regarded Torch Award.
If franchising your business is something you have been thinking about but have been hesitant to talk with anyone about it, you can now put your concerns to rest. We invite you to call us for a non-intimidating, non-threatening and no pressure conversation so we can learn about your business and honestly determine if franchising makes sense for you. We encourage you to simply call us at 1-877-615-5177.