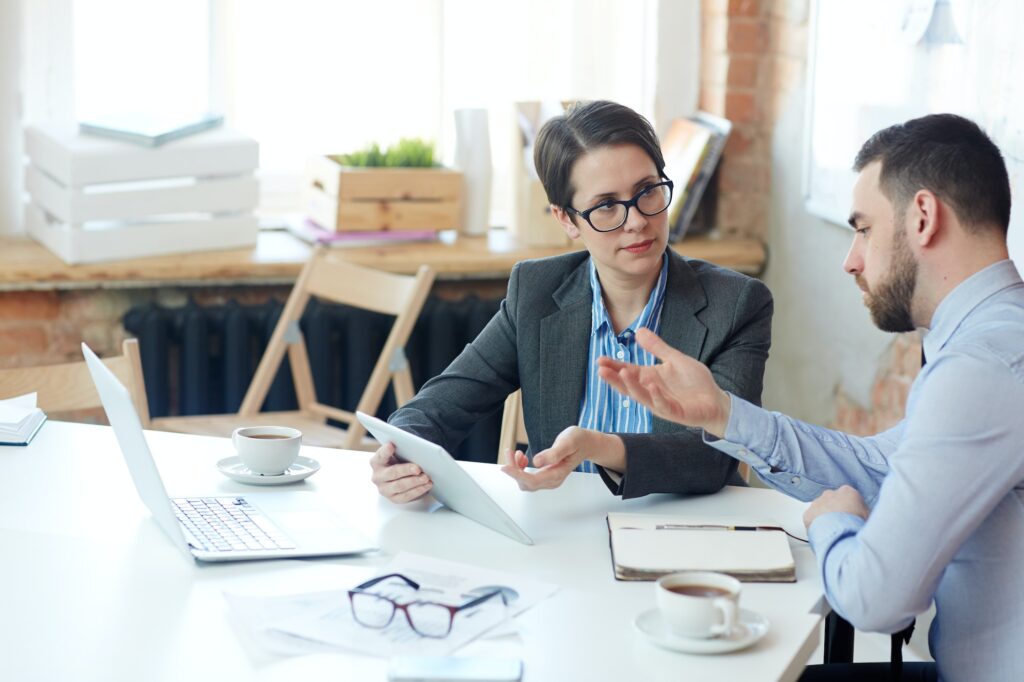 When looking to franchise your business you might wonder if making a franchise and franchise sales go hand in hand. There is a lot of confusion floating around out there about what it takes to make a franchise compared to what it takes to sell a franchise.  We would like to take a few minutes to clear up the confusion because these are really two different types of activities that take two different types of skill sets.  This is comparable to the analogy of a contractor you hire to build a home versus a real estate agent you hire to sell a home. Two completely different types of skills. When building a home it goes without saying that most people will want to hire a contractor who has the experience of building solid structures and can navigate the waters with regards to regulations and permitting. It is hard to imagine anyone would hire a real estate agent to do these things.  Well, diving into the world of franchising is no different.
Making a Franchise is Technical
Usually, the home-building analogy hits home right away, after all, there is a lot at stake when building a home (it's not just about pouring a slab and slapping some walls together) and most people won't just hire any yahoo to do it.  Putting a franchise program together is really no different, that's right there is more at stake than what might appear to be on the surface.  Making a franchise is technical in the sense that there are so many things that need to be identified and threaded into the franchise program that if something is missed you won't realize it until it is too late, when you are ass deep in attorney fees.
When building a franchise program and putting together the Franchise Disclosure Documents is really about defining all aspects of that relationship.  Sure, the franchise business is modeled off your current business but just as you run your current business there is a lot behind the scenes that your average customer or client does not realize. Same is true with franchising. Besides defining the relationship, responsibilities, and obligations, if done correctly there should be various protections for you and your business built in (you know to protect things like your trade secrets, methods, processes, whatever magic formula you have created, etc.). Wait a minute, let's not forget about protections that keep you shielded from whatever the other person does when operating your namesake business in their area.
Selling a Franchise is a Process
Our President Dave does not like to say our clients are selling franchises. He says no one likes to be sold to compare a sales mentality to a classical pushy used car salesman. When someone is looking to make a huge purchase (in this case a life-changing purchase) and in turn, you are contemplating turning over the keys of the castle to someone (which of course means they will be privy to all your super-secret tricks that your employees do not even know about) there is some hesitation. So when that time comes, that is why it makes sense to award a franchise to the right person(s). Not much technical skill needed in this department. Nope, you can teach anyone how to conduct interviews, screen, and vet interested franchise applicants. Entertaining interest from people who are thinking about purchasing a franchise takes great communication skills, and the ability to listen and forge relationships.
Selling a franchise (or as Dave says awarding a franchise) is a process that involves putting together marketing campaigns, crafting advertising messages, figuring out the best avenues where to spend your dollars, attending tradeshows (if it makes sense) and of course vetting franchise applicants. Some business owners when starting their business hire an advertising agency to craft their message and manage their marketing dollars (whether it be for print, digital, radio or television).  Other business owners choose to do it themselves. What did you do when you started your current business?  Did you hire an advertising agency or did you do it yourself? This is no different for franchising.  When franchising, you are starting a whole new business. You can find traditional advertising agencies that are fee based and will help you advertise and market your franchise.  However most common are franchise brokers who say they won't take any money upfront from you but instead they will take a percentage of the proceeds you make off each future franchise sale.  More than likely you will run into many people who say they are your franchise marketing solution or franchise marketing experts. Bottom line is if anyone who is not your direct employee makes a commission or fee from your future franchise sales by definition and in the eyes of franchise examiners, they are franchise brokers (whether they like to call themselves franchise brokers or not). There is definitely not a shortage of franchise brokers, they are everywhere.
Conclusion
So, as you can see making and selling do not quite go hand in hand. They are two different activities. Kind of like making a car versus selling a car.  Usually, the person selling a car is well versed in the art of telling you how wonderful the car is and all it's neat features but not real keen on what it takes to build it. When it comes to franchising, it is best you built it first before you can sell it.  And if after the building process you feel like you need the help of an advertising agency or a franchise broker you can always find one. And yet you may run into companies who claim they can do both the technical side of franchising and also the sales side. Or you may hear some say that they have another company that is versed in building a franchise and another company that can sell it. Truth be told both companies share a common owner then there really is no separation and what's their game anyway?  Are they building themselves into your deal, making money off your future revenue or making a franchise program structured to benefit them, not you?  Damn good questions and ones you should be asking.
History has shown it is a conflict of interest for a company you hire to put the franchise program and also sell franchises. No matter how attractive it may seem to be for you at the time, we encourage you to resist what seems to be an easy temptation. Makes a person wonder what do these companies actually specialize in, the technical side of putting franchise programs together or franchise sales. And truth be told if a company who sells franchises is worth their weight in gold, then shouldn't they be able to take what you have already put together and run with it?  You might ask yourself why are franchise sales companies wanting to control the franchise making process and that is a good question.
Rest assured with The Franchise Maker we specialize in one thing and on thing only which is making franchises (hence the name).  Yep, we stay in our lane, are known for what we do and have tons of clients that because how we build franchise programs have stayed out trouble and not buried in attorney fees. We are the technical side of franchising and will put together a franchise program with you (a collaborative effort) that makes sense for you and without any hidden agendas. Nope we do not force you into certain parameters, your business is unique and different and we believe so should your franchise program. We are a flat fee for service business and do not keep our hands in your pocket afterwards.