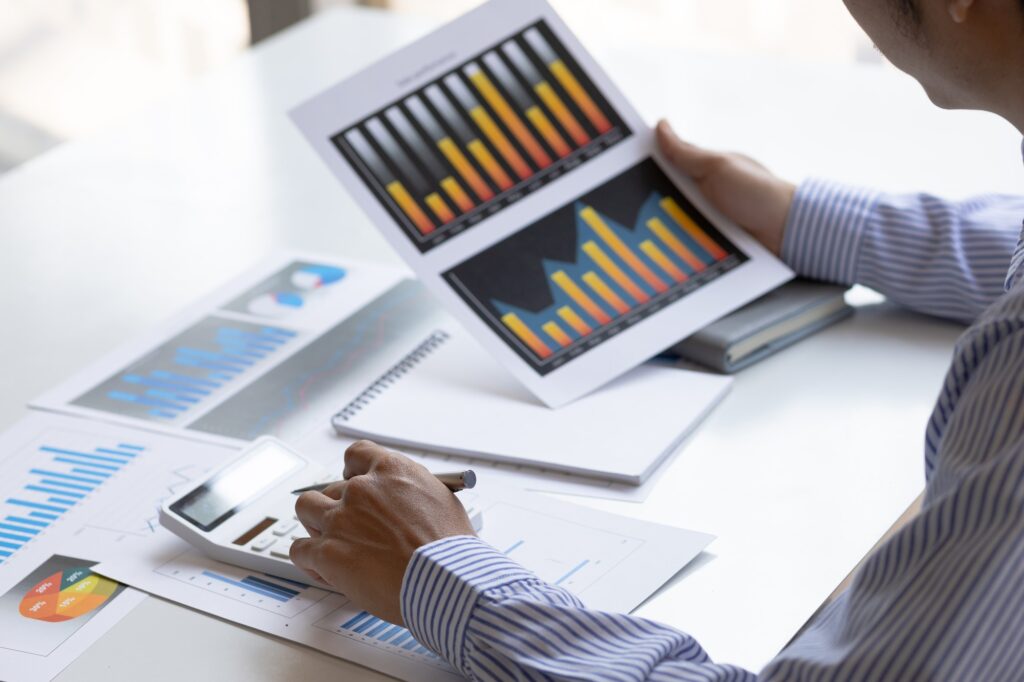 The franchise development process makes mention of two financial concepts: Audited Financial Statements and Financial Performance Representations. Often times these two topics lead to confusion. Audited Financial Statements and Financial Performance Representations are two different things. Let's start off with a definition of each.
Audited Financial Statements
Audited Financial Statements are statements that are prepared for the company that is offering franchises. The purpose of these statements is to show the net worth of the franchising company. The Federal Trade Commission (FTC) requires that the company offering the franchise, provide franchisee applicants with an Audited Financial Statement to show the applicant that the franchising company is able to support franchise activity. These statements are typically included as an exhibit to the Franchise Disclosure Document also known as the "FDD" (read about what is in a Franchise Disclosure Document). State examiners also want to see the net worth of the franchising company to determine whether such company can support franchise activity without taking into account any monies being received from franchisees (such as franchise fees or royalties).
The requirement is that the Audited Financial Statements go back three consecutive years. So when you become a franchise and in your first year of franchising, you won't have three years' worth of financial statements. You will have Audited Financial Statements simply showing the activity of your new franchising company. Over the years, as your franchising continues to grow, your Audited Financial Statements will slowly evolve into showing the three consecutive years. When you enter into your fourth year of franchising, the first year of your Audited Financial Statements will drop off.
Each year your FDD needs to be updated and as part of that updating process you are required to provide a new set of Audited Financial Statements (see more on the topic of updating and renewing your FDD). Since this is your first year of franchising, when you update your documents in the following year, your new Audited Financial Statements may simply have a second column reflecting your second fiscal year of activity. Additionally, if you choose to apply to registration states later (check out our article on franchise registration states), then your Audited Financial Statements will need to be updated prior to filing in each registration state.
Financial Performance Representations
The Financial Performance Representation (also known as Item 19) is a specific section of the Franchise Disclosure Document. Financial Performance Representations are different from Audited Financial Statements. They are intended to be a snapshot of metrics indicating the performance of company-owned and franchised businesses. These metrics can include things such as: average revenues, cost of goods sold as a percentage, high and low sales for company-owned and franchises opened for a full year, etc. Keep in mind these metrics are general, nothing specific.
In reality, about 80% of all franchisors do not provide any type of Financial Performance Representations for two main reasons. One, simply because applicants tend to look at those numbers as an expectation that their business will do the same without taking into consideration different variables that contribute to those numbers shown (for example how long you have been in business, demographics, geographic circumstances, variances within your business, etc.). The second main reason is because Financial Performance Representations tend to be one of the most litigious part of franchising because they are often: misrepresented, unfounded, exaggerated and worst of all turned into promises or guarantees (learn more about problems due to franchise sales misrepresentations). Instead a better practice is that applicants are encouraged to call your existing franchisees, which is a much safer way for the applicant to learn about numbers. By the way, whether you provide Financial Performance Representations or not, you are prohibited from showing a franchise applicant a profit and loss statement for your current business, even if you want to do so.
Financial Performance Representations can be provided in either: 1) a historical format reflecting metrics about existing company-owned businesses; or 2) in a past performance format for both company-owned and franchised businesses.
Providing a Financial Performance Representation is not a requirement in the FDD and, in most cases, not recommended for a couple reasons:
Providing historical Financial Performance Representations when first rolling out your franchise, would reflect the performance of your company-owned location(s). Not only would such numbers require substantiation from your accountant, state examiners tend to heavily scrutinize Financial Performance Representations based solely from company-owned locations. They believe such numbers can be a bit skewed for understandable reasons related to the things you do to operate your business. This is because you are running the business and is not a good representation of how a franchisee may run their business.


Furthermore, your numbers would need to be pretty impressive. You run the risk that your numbers may not be impressive enough to show the full potential of a franchised operation. Simply because if you are like most business owners, you are constantly: innovating, adding to, expanding and improving business operations therefore, the numbers may not be a genuine reflection on the actual performance of the business.
If you decide to prepare Financial Performance Representations (and remember 80% of franchisors do not provide them), it is recommended that it be in the past performance format, reflecting a blend of company-owned and franchised operations. Usually, if there is a desire to do it, this tends to kick in after a few years of franchising activity. That way it takes away the sting of just being focused on your company-owned locations. It is a safer way (although still very risky) of disclosing revenues.
We hope this has cleared up any confusion. As you can see Audited Financial Statements and Financial Performance Representations are two entirely different things. Audited Financial Statements are required for your franchising company; Financial Performance Representations are not required. Call us directly at 1-877-615-5177. We will answer any questions you have about Audited Financial Statements, Financial Performance Representations and franchising in general.