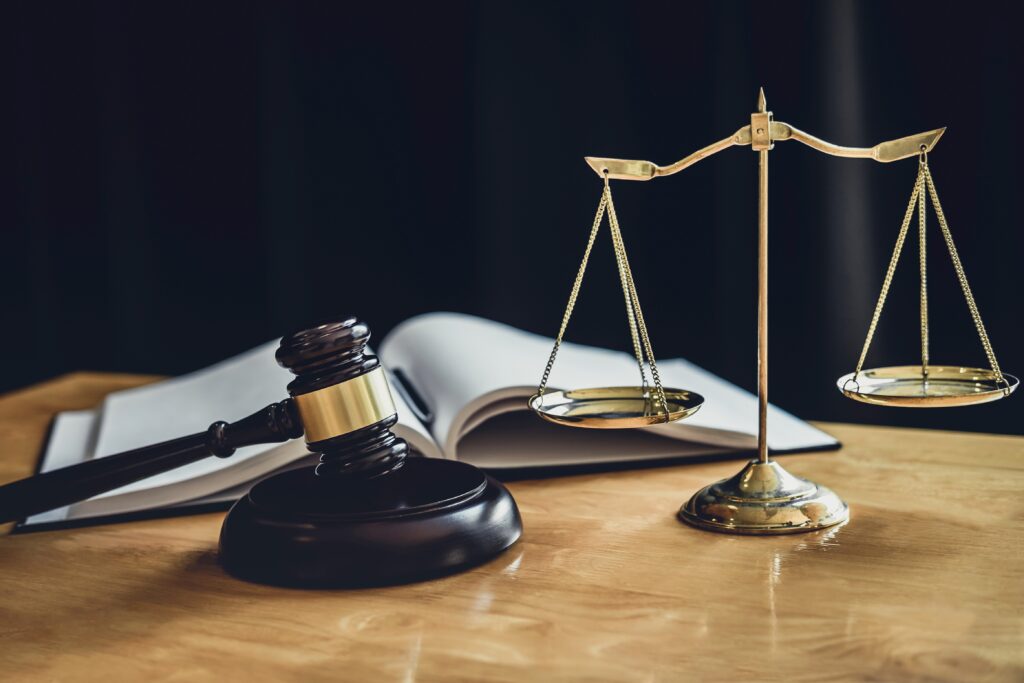 Looking to franchise your business and want to know how to avoid getting into franchise legal trouble? More than likely, each of us has either been involved in a lawsuit or knows someone involved in some kind of lawsuit or legal problem. And while you probably don't hear much about the cases, franchise legal problems and litigation is "alive and well" in the franchise industry.
Franchise Sales Practices
So let's talk about the most common problem in franchising that could get you into trouble. More than 60% of all franchise litigation results from franchise sales misrepresentation (according to the American Bar Association). As a franchisor you must be very careful who is talking with your franchise applicants, so these applicants do not come back later and sue you for fraud and misrepresentation (more on "Do I Really Need Someone to Manage My Franchise Sales"). As a franchisor you should be especially weary of franchise brokers (or any third party who gets a commission from helping you sell franchises). More on this topic later but for now, let us share with you a real situation where a franchisor is being sued for fraud.
There have been many lawsuits relating to franchise sales misrepresentation, however one in particular is a lawsuit involving the franchisee of an urgent care franchise and its franchisor. The franchisee claims that during his due diligence of the franchise opportunity, he was given false and misleading information about the franchise. Once on board, he followed all guidelines and procedures that were set forth to run his business, but he was never able to achieve anything close to what he was told.
Franchise Brokers
When the full details came out, it was revealed that the franchisor had hired franchise brokers who also masquerade themselves as franchise consultants or franchise advisors to sell the franchises (learn the difference between a franchise advisor, consultant and broker). Needless to say, franchise brokers can be a shady lot; many are all flash and no substance. Franchisors take a BIG risk in outsourcing franchise sales. Brokers are typically overeager to make franchise sales and tend to make reckless comments, misrepresenting franchise opportunities. And this is the case with this franchisee's lawsuit.
Let's be real.  In general franchisors are also eager, especially new ones to sell franchises (check out our article on how you can market and sell franchises yourself). Being a little naïve new franchisors (such as yourself) are likely to be "sold" by a fast talking franchise brokers. And franchise brokers are just looking to add another franchise opportunity to their portfolio, ensuring that they have something for every eager entrepreneur they get. For as long as we have been around, we've found only a couple of legitimate franchise brokerage companies out there (who, by the way, do not perform franchise development services) and they've been around for well over twenty plus years.
Unfortunately, regulations for franchise brokers are not as stringent as they are for sales agents in other industries. However, it is not uncommon for some states to require that franchise brokers are licensed and as of writing this piece there are states right now introducing legislation to hold franchise brokers accountable. Franchise attorneys nationwide recommend that the best way to avoid litigation for claims of misrepresentation and fraud is for each franchisor to handle their own franchise sales.
Franchise Sales Organizations
Here is something new in the franchise industry.  Aside from calling themselves franchise marketing companies or brokers we are now seeing a new phenomenon and they call themselves "franchise sales organizations".  These are companies that seek out newer franchise systems, market to them and sell them on taking over their entire franchise sales efforts. Well it does not come without strings that's for sure. These companies seek so much control over the newly created franchise system that it is enough to make anyone's stomach turn (yep you might as well be making a deal with the devil). 
It starts with over inflating the franchise fee.  In other words inflate the franchise fee so that this franchise sales organization can make a commission. The kicker is that by over-inflating the franchise fee it contradicts what the franchise fee is really all about (take a look at "How the Franchise Fee is Determined"). Then the company requires an exclusive arrangement that for every franchise that is sold they get a percentage of the franchise fee, a percentage of all the royalties, a percentage of the profits you make, and the list goes on. To top it all off they control the who and how franchises are sold going after sheer numbers, rather than a genuine concern for the franchisee.  So, there is such a push to bring on volume of franchisees that you are unable to provide the training and ongoing support therefore defaulting on your obligations to them.  In other words, they create the wake and leave you to clean it all up with some stipulation that you still owe them monies years after the relationship terminates. All of this results in attorney fees that you will be spending to defend yourself against franchisee claims and whatever claim you may have against your buddy the franchise sales organization. 
Don't Be Scared, Get Informed!
While there are other things you need to be aware of in order to stay out of legal trouble when franchising, misrepresentations when it comes to franchise sales tops the list. If you are exploring the idea of franchising and have been worried about the legal side of franchising or how to stay out of franchise legal problems, no need to fret! Contact Us and we will answer ALL your questions about franchising, build you a comprehensive franchise structure to minimize your liability and teach you best practices to avoid litigation.