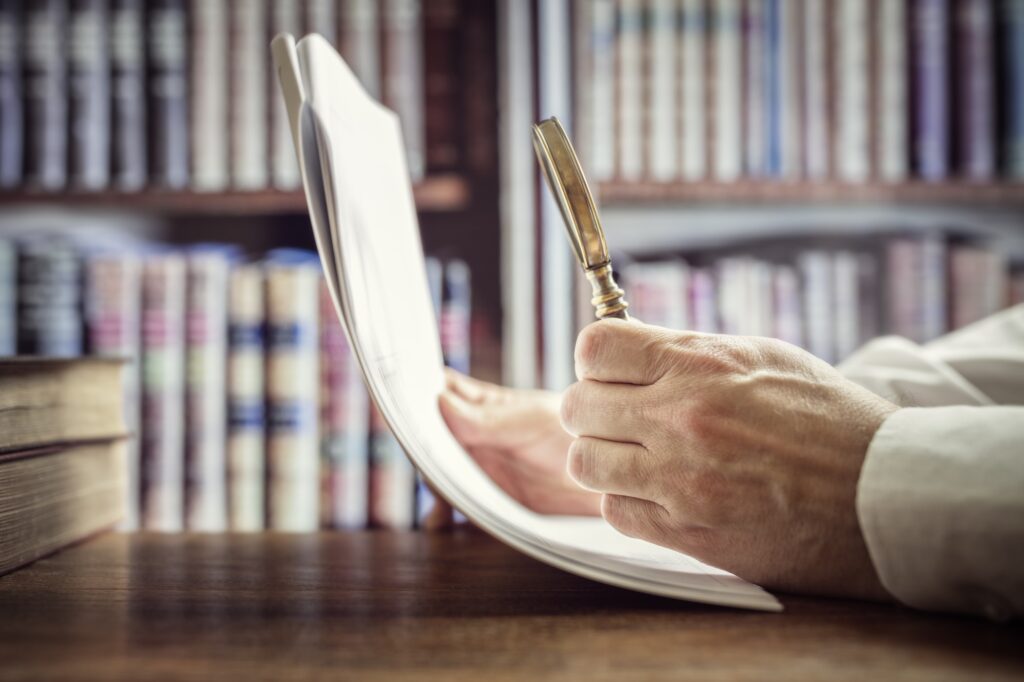 When seeking help to franchise your business, attorneys are definitely part of the process yet unfortunately sometimes misplacing trust in the wrong attorney may lead you down a wrong path. Why you ask? Oftentimes there is an automatic assumption that the attorney who you find and hire to help franchise your business is well-versed in franchising, when in reality it is not their specialty. Keep in mind, just because someone has earned the title of being an attorney does not mean that person specializes in every area of law and is all-knowing. Typically attorneys will specialize in one area of law such as: trademark, immigration, wills and trusts, estate planning, personal injury, family or criminal law (just to name a few). And while all attorneys have a fiduciary responsibility to their clients that does not necessarily mean that the franchise work you are wanting to get done is performed as comprehensive and complete as it could be or that the end result fully encompasses your concept. When seeking help to franchise, it is in your best interest to work with an attorney who specializes only in franchising.
Three Different Types of Attorney Horror Stories
We constantly hear horror stories from business owners (like you) who call and tell us how they sought the services of an attorney to help franchise their business and later find out that the work done is inadequate. It is a regular practice for many attorneys to use templates when preparing Franchise Disclosure Documents (check out our article to learn about the danger of using templates when franchising). The reason for this is because it is cost prohibitive for an attorney to provide comprehensive hand-holding services to you throughout your entire process so using a template and asking you to fill in the blanks is quicker and easier for them. In other words, there is some reverse delegation happening and you are not really getting the individual attention needed where everything is explained to you so not only you understand it your franchise program and documents; but you can later answer questions from applicants later (read about differences between working with The Franchise Maker versus a franchise attorney). Typically attorneys charge by the hour and are expected to meet certain performance requirements set by their firm each hour (in other words a quota) which drastically hampers their ability to create and really spend the time necessary to put together custom franchise programs. Don't take our word for it! Here are just a few attorney horror stories we have heard from people who sought out an attorney to help franchise their business:
Attorney Horror Story Number One
A woman reached out to us seeking help to salvage her franchising efforts. She went through the franchise process two years ago with an attorney local to her who she "just found" and as she says "I have been put through the wringer." When we asked if her attorney specialized in franchising she said she had no idea. In speaking with her, it turns out that the attorney she used not only left her in the dark during the franchising process but also failed to educate her regarding her ongoing responsibilities as a franchisor (learn what some of your ongoing responsibilities as a franchisor).
She was extremely frustrated and said she felt like the franchise program created and franchise documents she received were just slopped together. She admitted she did not understand any element of her documents and could not even answer basic questions from interested applicants. Because she was left in the dark, she was deficient in adhering to the federal franchising requirements and was out of compliance to offer franchises.
To make matters even worse she had already awarded two franchises and was in a pretty tight spot having to adhere to obligations she didn't even know existed being exposed to many potential legal challenges. Now that is scary!
And yet another horror story about an attorney experience we classify as the "never-ending nightmare":
Attorney Horror Story Number Two
This attorney was vetted by a man who owned a small retail business. The attorney pursued this business owner to use his services by reducing his rates and touting that he owns a franchise himself and had franchise brokers to help the business owner sell franchises later (see why you should use caution with franchise brokers). The business owner decided to engage in this attorney's services and needless to say was extremely disappointed. The process was taking too long (over a year when he contacted us) and he said he felt like the attorney was putting too much work back onto him (reverse delegation). This business owner was now stuck. After investing his money and time with this attorney he did not have the financial means to jump ship and hire The Franchise Maker. To this day we do not know if the attorney ever finished the process with this business owner!
The final horror story is one that was a total surprise to us:
Attorney Horror Story Number Three
We brought on a client who we franchised and midway through the process the client confided in Dave (our President) that we were actually number THREE! Puzzled by the "number three" comment Dave inquired what he meant. Our client shared that he had first gone to a franchise consultant who claimed they would put his franchise program together. After collecting an upfront fee this franchise consultant never followed through and ultimately disappeared.
Bad enough, right? It gets worse… After that he engaged the services of someone who he thought was a franchise attorney to have his documents prepared. Well it got done but once he started handing out the franchise documents to applicants he was shocked when people laughed in his face and threw them back at him in disbelief. Turns out this happened because the documents referred his franchise program as a restaurant. The problem was that he had a retail business NOT a restaurant! So he confided in Dave that we were the third go at trying to franchise and we are pleased to say that not only were we successful but he has awarded a tons of franchises since working with us.
The Franchise Maker to the Rescue
Unfortunately there is a misconception that working with any attorney to help franchise a business it is guaranteed to be a safe bet. As you can see that is not always the truth. Also know that when working with an attorney to help franchise your business that you are only getting part of the work completed (you will still need trademark assistance, an operations manual, various forms and addendums just to name a few). At The Franchise Maker we have a hand-holding process that involves YOU every step of the way to make sure you fully understand everything (see more on why you will want to choose us to help franchise your business). When working with us Dave (our President) teaches you how to be a franchisor, how to think like a franchisor and how to act like a franchisor. This includes sharing with you real-world (not just on paper) best practices, industry standards, discussing different regulations and requirements that you should know about when franchising in general all of which are followed them up with real world examples so you fully understand.
While we are not attorneys, we work closely with different attorneys all over the United States and they are included in our franchise development process (see a quick list of how to franchise and everything we provide to you during the franchise development process). Our proprietary franchise development process to help franchise your business tees everything up for the different types of attorneys you will need in order to get your franchise program approved so start offering franchises nationwide. Our value is off the charts and we are the ONLY franchise development recognized for our integrity, ethics and exemplary ethical business practices (learn more about this recognition and award presented to us). But if you are still adamant to use some attorney you've found, no problem we can provide you with an entire list of questions to ask attorneys to make sure you are on the right path and not being misled. Call us directly at 1-877-615-5177 and we will gladly answer all of your questions about franchising and how we will help franchise your business.