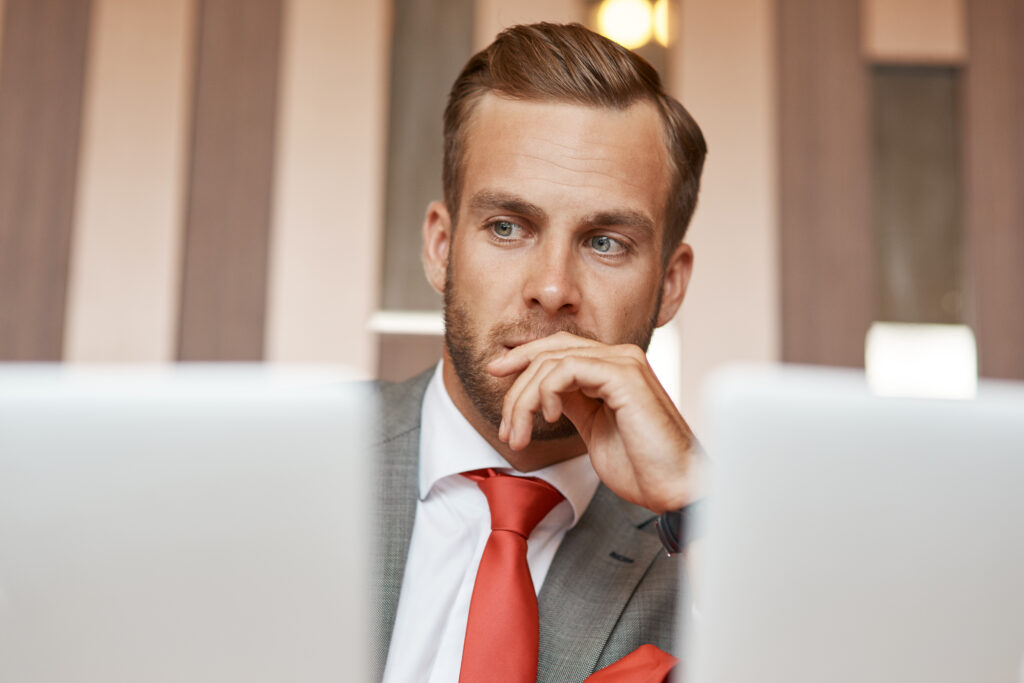 Chances are you've engaged the services of an attorney at some point for your business. Admittedly, attorneys have to get a lot of education and pass a very difficult and strenuous test to become accredited. And for some, this is a license to practice law, for others, it's a license to take what seems to be a simple process and make it complicated in order to justify their fees. And some franchise attorneys are no exception.

Your experience with an Attorney May Sound Something Like This:
"They charge me for every second of their time, while trying to impress me with fancy stories to boost their ego."
"They over promise and then under deliver. They don't really specialize in the field I asked about, but they don't want to admit they can't handle it!"
"They wait to file my paperwork or necessary responses based on their schedule instead of mine."
"I've left messages and no one returns my calls! They have so many clients that there's no time for me!"
"I keep getting letters with an invoice rather than a phone call, updating me on progress." 
And the list goes on.
Learning On Your Dime
Well unfortunately we have witnessed may times how someone will hire an attorney (or even an attorney service) and entrusted that person to complete a task which unbeknownst to that person it took way to long and cost ten times more that it should.  Sometimes our clients already moved forward with an attorney to accomplish a task and we are too late to step into the picture.  A good example is filing trademarks.
Many times we have seen our clients that prior to hiring us to build a franchise program for them, they already hired either an attorney service or an attorney to file their trademarks. Right away Dave (our President) can tell if it was a good filing and in most cases it is not. To give you an idea, filing a trademark requires someone who is skilled at such filings and navigating those waters.  It can take up to a year for a trademark examiner to even look at the filing and if there are issues they will issue what is called an office action which needs replied. If that office action goes unanswered then the filing is considered abandoned and here you have wasted time and money.
So, answering the office action will require the attorney to charge you more money. Believe it or not some attorneys (and attorney services) file a trademark expecting an office action on purpose to increase their billings (yep very true). Depending on the severity of the office action will determine how many times this situation repeats itself. And what's worse is if the attorney has never filed a trademark before (which they won't admit to you) that attorney is learning on your dime. And some cases the filing is so bad that you have no choice but to withdraw the filing and start over. Again, wasting tons of time (sometimes years) and money.
But You Need Attorneys!
The process to franchise your business ABSOLUTELY needs the services of attorneys. So your challenge is to find someone who can speak the language, manage the process, minimize the costs and navigate through all the confusion.
When you work with a franchise development company like The Franchise Maker (learn more about us and our story), no need to worry! We have you covered. You don't have to deal with attorneys with attitudes, law offices with computer problems, lawyers with heavy client loads, attorneys who do not specialize or anything else that would prevent them from delivering efficient services. We have all kinds of attorneys, all over the United States, who specialize in their respective fields. Since it's not just one attorney you will be working with during your franchise development process we provide you with all the attorneys you need every step of the way (check out the steps to franchise).

We take care of your entire franchise development process, keeping everyone (including the attorneys) on time and on budget. In addition, ALL of our attorneys charge a FLAT rate, so you are never left guessing how much you are spending (find out why our franchise development fees are less).

Don't let the fear of franchise attorneys prevent you from franchising! Call us directly at 1-877-615-5177 to learn more about how we take away ALL the headaches and make franchising QUICK, EASY & AFFORDABLE!