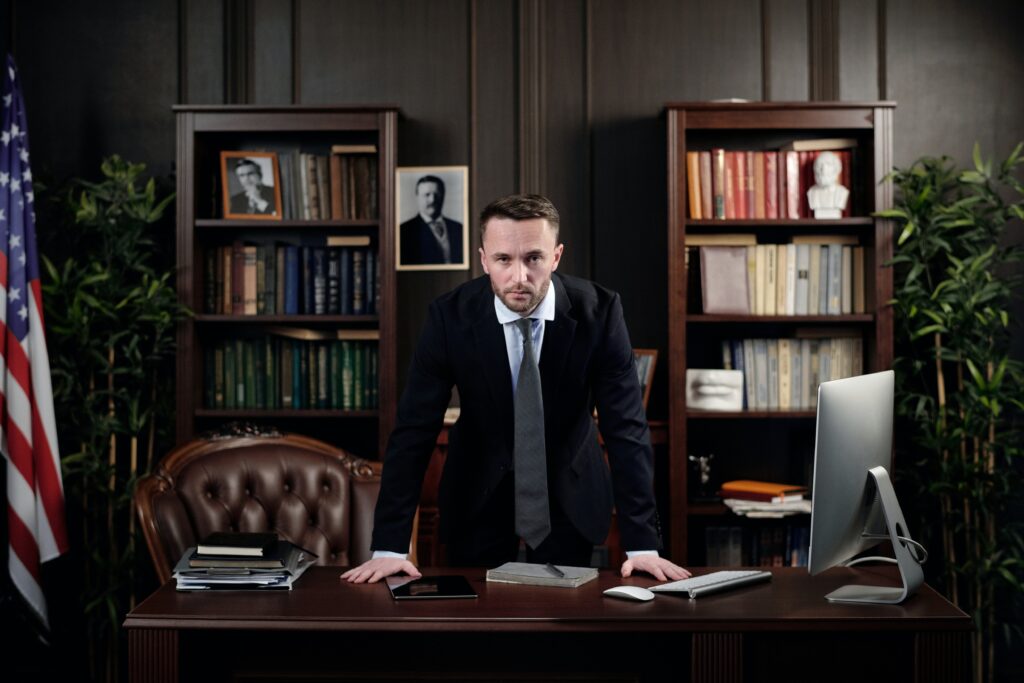 Yep believe it or not attorneys find themselves turning over every rock to find work. Sometimes young attorneys get a quick wake-up call that just because they passed the bar exam and are licensed to practice law does not necessarily mean that people are crashing down their door for their services. So as a result many of these attorneys try to get whatever work they can. And it is not just young attorneys, but lots of attorneys hold themselves out as experts in many different areas (see more on the topic of attorneys who claim to do it all). While we endorse attorneys and work with attorneys, unfortunately not all are transparent. And it's a fine line between what is transparent and what might be perceived as trickery. Keep in mind all the attorneys that The Franchise Maker actively work with do not fall in this category. However as you are deciding if you should use an attorney to complete your entire franchising project you may want to keep the following in the back of your mind. 
Creative or Desperate Attorney Tactics You Decide
As we have reported to you over the years, we have heard stories from people that when talking with an attorney about franchising they are presented with the option of the attorney owning equity in their business. This is all positioned as something positive to help minimize out of pocket costs. But you should really be aware of what you are getting yourself into. Ask yourself are you really willing to give up equity in your business just to franchise it (read about the problems with giving away equity in your business just to franchise it). And NOW we are hearing stories about newly minted attorney firms (those operating for less than ten years) who are touting an unbelievably low fee to put a franchise program together all in an effort to play on your emotions (it's not until later do you find out the whole story how they piece out their fees or worse yet build into your franchise program various things that handcuff to them later). Either way you may be thinking, "Well if an attorney is doing it all at such a rock bottom fee then I hit the jackpot!" But we encourage you to be aware of what you are signing up for and here are some things to consider:
How long has this firm been around;

Who is doing the work? Is it the attorney who you are speaking with or will it be passed onto an associate;

Who will be your direct contact;

How much attention will you receive;

How many hours of one-on-one meetings will you have with the person actually writing your documents?

Are you being asked to fill out any type of questionnaire or packet (an exercise of reverse delegation);

Is the attorney who you are speaking with going to spend the time with you to strategize and explain every detail of your franchise program while building it with you; 

Does the attorney claim that he/she has franchise brokers in their back pocket who will sell your franchises for you; and

Does the attorney put together a franchise program for you that caters to brokers or build a franchise program that best suited for you to compete in the marketplace?
But wait Johnny, there is one more thing to consider. Do you like membership fees? When you think of membership fees most people think about joining a gym. And statistically most people who join a gym pay a membership fee and do not maximize their gym usage for the term of their membership; but the gym is still collecting money from them. Believe it or not, this is a tactic some attorneys are now using. What's happening is you are being rolled into a low cost to setup your franchise and then the attorney requires a monthly (membership) fee from you. Ultimately handcuffing you to that attorney for a specified period of time. We believe this to be ridiculous. Once the work is completed you should be done (learn why we encourage that you stay away from long term commitments when franchising). Why should you have to pay a monthly membership fee (although some attorneys are not calling it a membership fee, it is being masked as something else) just to put together a franchise program. Kind of sounds like someone is trying to line their pockets. Creative or desperate? You decide. 
Specialize in Everything Master of Nothing
But wait Johnny… there's more! That's right, you hear from the attorney that if you commit to franchising now then the attorney will throw in filing trademarks for you. So you are thinking "Yay I get a two for one! I hit the jackpot again!" But beware, trademark filing is not for the novice. It's extremely hard to believe that the attorney you are speaking with to do your franchise work is also skilled at trademark filings. Trademark is an area of law that is tricky and requires a skilled, experienced attorney who has had the mileage under their belt and success in filing difficult trademarks. Because the filing is no big deal. Hell you could file a trademark on your own with the United States Patent and Trademark Office ("USPTO"). But it is not just about doing the filing. It is about how it is being filed, the strategy behind the filing, the class that is being chosen and many more things that if not done correctly could result in a dead stop office action. And this is why in far too many circumstances, the non-trademark attorney that files a trademark is unsuccessful with their filing and months later tells their client to change their name (check out our article that explains why you do not need to change your name in order to franchise your business). Ask yourself if you are really wanting to take that risk? This is unacceptable in the eyes of The Franchise Maker and all our attorneys specialize in their respective fields. Our trademark attorneys have proven that no trademark registration is insurmountable. So maybe the two for one deal is not such a deal after all? Is this a creative or desperate tactic used to get your business, you decide.
A True Story
A guy (who we are going to call Mark for the sake of this story) called into our office and stated that he had been talking with a lot of different companies and people about franchising his business. Mark admitted that in his research he uncovered that some of the people he had been talking with, who claimed to specialize in franchise development, had very shady backgrounds (uncover some of the scams out there in the franchise industry). So Mark continued his research vetting companies until he came across an attorney firm. Mark indicated to us that the attorney firm had recently changed the name of their practice to reflect that they specialize in franchise work. He had some concerns about the firm because the two attorneys behind it were young and something in the conversations he had with them made his wife also feel uneasy. And so his wife wanted Mark to continue with the search for someone to help franchise their business.
Despite what Mark's wife wanted him to do, he disclosed that he is scheduled to start working with this attorney within the next week. One of the reasons Mark had uncertainty about this attorney firm (besides youth and the length of time the firm has been in operation) is that this attorney said he had franchise brokers at this disposal and introduced him to one with the promise of that this franchise brokerage group would be able to help him sell his franchises (in other words he totally played on his emotions). Upon researching the franchise brokerage group introduced by the franchise attorney, Mark found a pattern of unethical behavior and realized he did not want to be tangled up with such a franchise brokerage group. He indicated that based on what he found he is no intention of working with such franchise brokerage group but still thinking about working the attorney. 
The reason that Mark is even entertaining working with this attorney is because according to Mark this attorney says he will put the franchise program together, do everything that needs to be done and will also throw in the filing of his trademarks for a fee that is mind-blowing low. As the saying goes, "if it sounds too good to be true…" well you know the rest. What Mark did not know is what type of commitment he is trapped into with this attorney. Unbeknownst to Mark, Dave (our President) is very familiar with this particular attorney and knows for a fact that this attorney rolls his clients into a membership fee type of situation. So while the initial fee to set up the franchise program and get his trademarks filed is rock bottom low, it is being made up for later (plus more) with this monthly membership type of arrangement. We encouraged Mark to do a bit more due diligence before he pulls the trigger and that is how the conversation was left.  
The Solution
The Franchise Maker has a proprietary franchise development program that is cost prohibitive for any attorney to come close to doing what we do with clients (learn more about the differences between The Franchise Maker and a franchise attorney). How do we know this? Simply because our attorneys tell us this on a regular basis. The end result is our clients are extremely versed in what their franchise program is about and poised to be self-sufficient in addition to what they can and cannot do when franchising. Too often times we hear from people who went to an attorney to do their franchise program (for whatever reasons) that they only got part of what they needed (left on their own to figure the rest out) and either can't get out of that relationship or worse yet do not even understand the franchise program prepared without them. 
When working with The Franchise Maker, it is a very comprehensive hand holding process (read about our proprietary franchise development program and our strategy to franchise your business the right way). You work directly with Dave (our President) throughout the entire process and will be required to do so either once a week or once every other week depending on your timeline. You not passed off to other people and are included every step of the way. There is an insurmountable amount of time Dave spends with our clients simply because he has a passion to make sure that you have a franchise program that you understand and know how to execute. Rest assured that The Franchise Maker has nothing to do with tying you to monthly membership fees. With us, everything is a flat fee and you know exactly what you are paying to put together your franchise program. We don't make money off your success in the future (this is one of the latest gimmicks to franchise your business read more about it). If you are interested to learn more about our proprietary franchise development process to franchise your business and how you don't need to worry about attorneys when working with us (because we have them and they are included in the process) then call us directly at 1-877-615-5177. We will be happy to have a non-intimidating, non-threatening and non-salesy conversation with you.