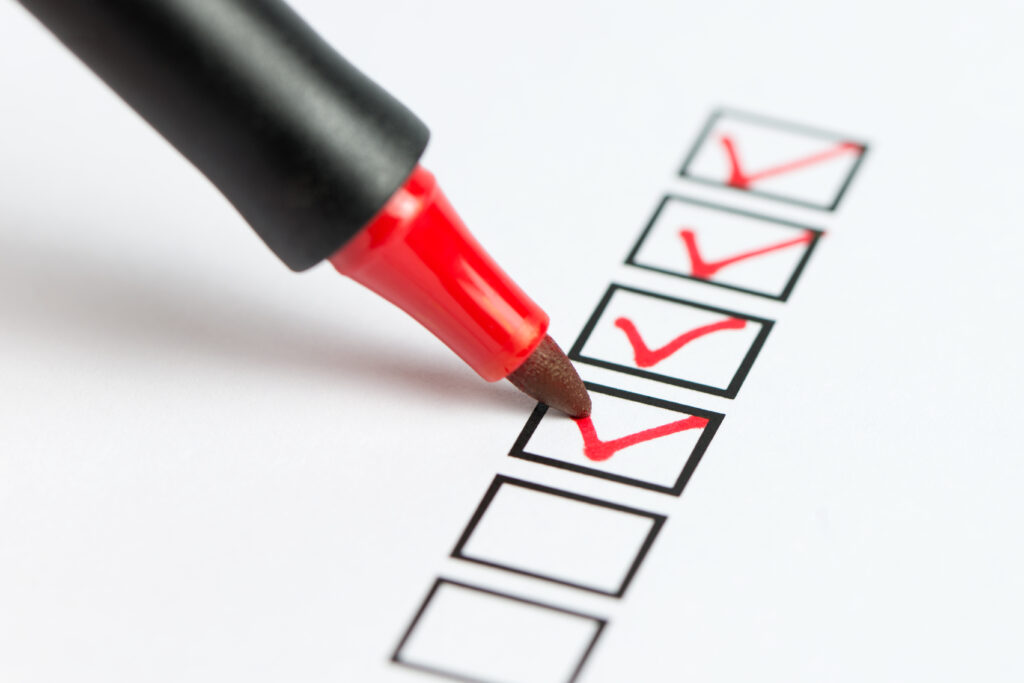 Whether franchising your business has been your goal since you started operating or you're just starting to consider it; you've probably wondered, "What are some of the things I can do now to help prepare for franchising my business?" Since much of franchising is about duplication, let's review what you can do now to make the process of franchising your business as seamless as possible.
Gather All Your Checklists
When thinking about your daily operations there are bound to be different forms, checklists, procedures and specifications that you use throughout the day. For example: if you are a food establishment you might have different recipes you use and specifications for how to present your recipes; or if you are a service-based business you might have various checklists for how to prepare for the day, what to do when you see a client or even a checklist how to execute your services consistently. We recommend that you start collecting all these checklists, forms, waivers and other documents that you use to operate your business. If you don't have such items created, then now would be a good time to start putting some of these things together. Collecting your checklists, forms, waivers and documents that you use to run your business will also come in handy when putting together the franchise operations manual that we will provide you with later (read our steps on how to franchise a business).
Identify Your Best Practices
Start thinking about the scalability of your business and see if there is a way you can systematize what you do. You can start by fine tuning all your processes. Processes are things you do throughout the day in the operation of your business (otherwise known as "best practices"). Are these best practices things you can teach someone? If not, start identifying what you need to do so you can teach them (check out our article on the importance of franchise training).
Also consider some of the things you would do differently if you were to open another location. Perhaps there is a piece of equipment you are using that, in retrospect, you wish you would have spent a little more money on because it would make your operation more efficient. OR maybe you bought a pricey piece of equipment only to realize you could have gotten by with a less expensive one (this is one of the ways your franchises do not have to be exactly like your business). We encourage you to identify such opportunities.
Now The Fun Begins
Once you have collected your checklists, forms, waivers and documents and identified your best practices now the fun begins. We recommend that you review it all and look for opportunities to make improvements. It is not uncommon for our clients to say that our franchise development process has actually helped them improve and fine tune their daily operations making it a win-win for them and for franchisees. In fact, during our franchise development process, we will identify what will be your franchise training program and provide you with a comprehensive way for you to give all this information to a franchisee for them to use in their business. 
Remember business operations constantly change and will continue to evolve over time. You will always find new and improved ways of doing things. After all, that is one of the ongoing benefits you are expected to provide your franchisees (more on how to provide ongoing benefits to franchisees)!
So besides gathering all your checklists, forms, waivers and documents and identifying your best practices there is really nothing more you to do. That's right we are not going to ask you to formalize everything, no need because our franchise development process will walk you thru it all.  Yep, all you need to bring to the table is your brain and enthusiasm, we will take of the rest.  Whether you are just starting to put these pieces together or you have already begun a collection, call us directly at 1-877-615-5177. We will answer any questions you have about how to prepare for franchising your business.