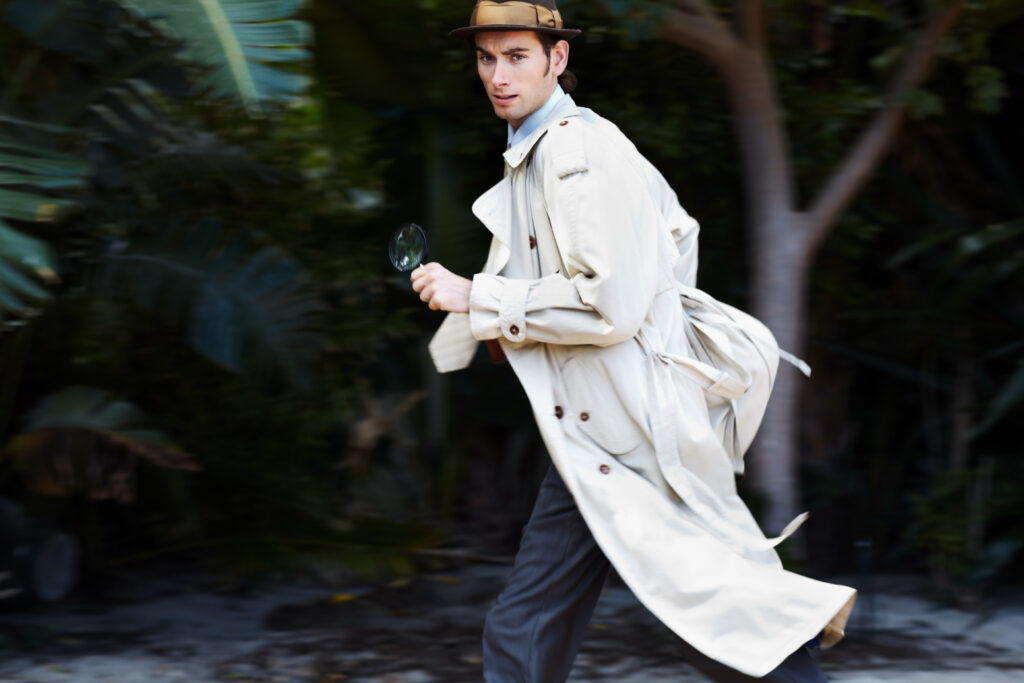 Warning! When it comes to franchising there seems to be a lot of deceitfulness, games and gimmicks out there (see our President's full warning message about franchising your business). It never fails to amaze us when we hear about some things people find when researching companies that claim to do franchise development.
Hard to Believe this Happens
We figured we would share just some of the most outrageous and unbelievable things going on right now when researching other companies to find out how to franchise your business (for more read "Latest Gimmicks to Franchise Your Business"). So sit back, grab a shot of tequila and get a chuckle out of this:
#1 There is a former attorney who has been disbarred (but will not admit he has been disbarred unless probed) now offering franchise development services. He touts years of franchise experience trying to entice unsuspecting business owners to franchise at a cut rate cost. This information is not easy to find and unless someone really digs deep the unsuspecting person would have no idea of his shady past.
Note: The Franchise Maker is not attorneys. The different attorneys we provide as part of our process are experts in their respective field and have never faced any type of disciplinary action.
#2  Several companies seem to brag about having years of franchise development experience yet they have changed their business name multiple times over the years. They claim to be experts in the franchise industry but they have no track record (zero, zilch, zip). It seems pretty fishy if you ask us. What are they trying to hide? Did something bad happen (perhaps litigation, bankruptcy, etc.)?
Note: The Franchise Maker has always been and will always be The Franchise Maker (learn about us and the birth of The Franchise Maker). Our name has never changed. 
#3  There are tons of companies out there and continue to pop up whose focus is really on franchise sales (brokers) that has sloppily added on franchise development as an afterthought (see "Franchise Companies That Claim to "Do It All" Including Sales"). Their hidden agenda is to build in their broker commission into the franchises that they build. Even worse, the documents they provide are substandard and created from a template (which works out great for our franchise litigation attorneys but not you).  Case in point, one such company was just found guilty of illegally selling franchises, misrepresenting concepts and were operating unethically.  Yep, you guessed it, this company also held themselves out as franchise development company claiming to franchise businesses.  This company was fined by governmental agencies, banned from participating in any franchise-related activities (from various state agencies) and as of this writing is facing litigation from the different companies they worked with and represented.
Note: The Franchise Maker does not sell franchises, we have NO hidden agendas and do not use templates when creating franchise systems (learn about our strategy when it comes to training you how to handle your own franchise sales). 
#4  The Fools Game. Believe it or not there are a lot of companies out there trying to fool business owners into thinking they have tons of employees (to make themselves look impressive). They post a laundry list of people who they want you to think work for them to give the perception they are a large company. Yet come to find out that some of the same people listed on their website as an employee own a different competing company. Yep that's right, they are listing people on their website that are not part of their business but operate a business that competes with them (now that's funny). Recently we have been made aware of other companies claiming to do franchise development that have pictures on their website of their "team" which in reality is a picture of their franchisees. It is an inaccurate portrayal of the company and causes one to question their integrity.
Note: The Franchise Maker does not create a false illusion as to the size of our company. 
The Franchise Maker Is the Real Deal!
You are safe talking with us (read this to learn more about who is The Franchise Maker) about franchising your business because none of these issues (or the many others we just don't have time to list) apply to us. We are the real deal! If you are thinking about franchising your business, call us directly at 1-877-615-5177. We will share with you other things to look out for when researching how to franchise and to show our commitment to the industry we even have a list of questions you can ask to help uncover the truth. Ultimately all roads lead back to The Franchise Maker.