How We Work to Franchise Your Company
A step-by-step approach to franchise your company. The Franchise Maker® works with you to fully understand your business, your goals and custom build an attractive, affordable and aggressive franchise program for you. Our comprehensive franchise development program will guide you through it all from franchise documents and support materials in addition to a network of resources at your fingertips.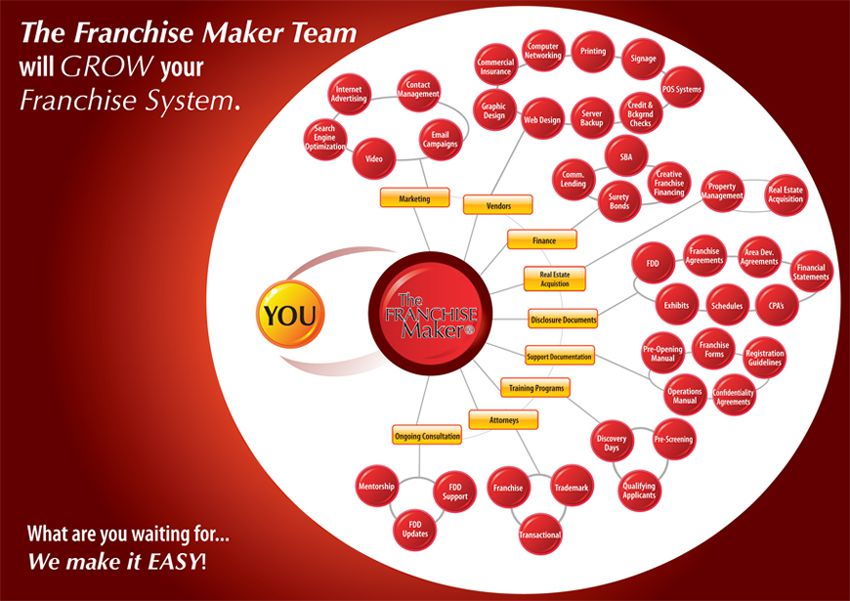 Contact us NOW to Franchise Your Company !