The Three Elements of a Successful Franchise Program
A successful franchise system boils down to three things: Structure, Support Materials and Training. We do all these things broken down into easy to absorb phases; the right steps at the right time.
The Structure of Your Franchise Program
We will identify your deliverables and work on various projects that will ultimately allow us to put together all the required Franchise Disclosure Documents (FDD) necessary when franchising your business. We have a proprietary process to custom build your franchise program (see our Learning Center article on the custom approach we take when franchising your business).

After all your business is unique and we believe your franchise program should be customized to you and NOT a template. Our strategy is to put together a franchise program that is easy for your future applicants to read and easy for them to understand so they don't feel like they need to seek out an attorney to explain it all to them. During our franchise development process you will learn how to explain your franchise program yourself. From there one of our franchise attorneys, we have lots of them, will review, make any necessary edits and/or changes and then file it all with the proper state agencies. Once you are approved (you can read about Franchise Registration States some states are tougher), you can immediately begin to offer franchises.
Operations Manual Support Materials
Our strategy is to provide you with what you will need to effectively organize all your best practices, processes and resources that a franchisee will need to operate its business. We will provide you with a comprehensive franchise operations manual package that makes it easy for you when executing your franchise training program. The franchise operations manual package includes a franchise operations manual, franchise pre-opening manual and tons of other pieces intended to help you collect all of your trade secrets and put together your best practices in an organized and professional format.
Your Franchise Training Program
When working with you through our proprietary franchise development program and the various projects we do with you, all these pieces cross-pollinate nicely to create your franchise training program. Our strategy is by utilizing the structure of the franchise system we craft for you, not only will it identify your franchise training program but it will also be a super simple road map for you to follow when you put together your franchise operations manual (part of a package that we provide to you). The franchise operations manual will eventually complement your franchise training program because once you have awarded a franchise, then your strategy should be all about execution. So what is traditionally seen as a burdensome project, putting together a franchise training program and franchise operations manual, now becomes fun and much easier than you originally thought.
READ MORE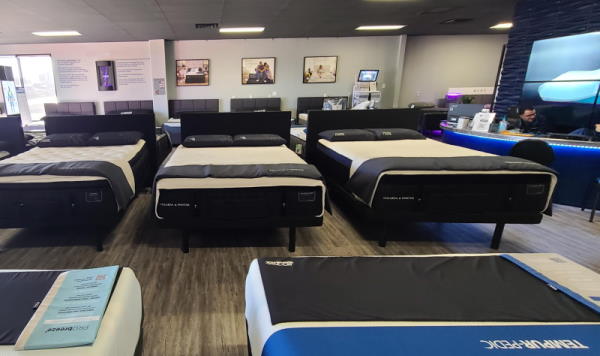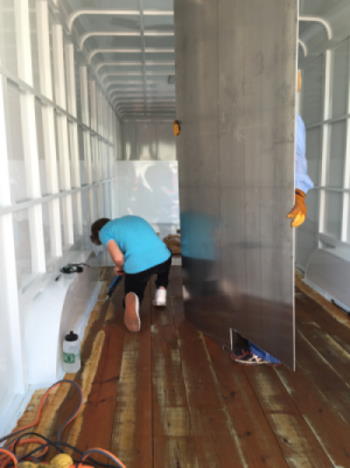 The Franchise Maker Strategy
Our strategy is simple and that is to build an attractive and affordable franchise program that is franchisee friendly. This means that while we will add elements into your franchise program to protect your business and what you have created (such as to protect your strategies, methods, processes, trade secrets, etc.), we will build a franchise program that is not too onerous for franchisees.

Yep it is a fine line because there will be some absolute rules that franchisees must follow in order to operate your business, but in our opinion it can be accomplished without excessively harsh control. Afterall, when it all shakes out, you really want to have happy franchisees that are successful operators and singing your praises.

While we are talking about strategy let's talk about the franchise qualification process and training you as a franchisor.
One of the most important (if not "the" most important) part of franchising your business is how well you pre-screen and qualify franchise applicants. No worries, we assist you in creating the interview and franchise qualification process for those applicants interested in your franchise.

We will show you how to handle all inquiries and pre-qualify your franchise applicants. You will be signing an agreement with these people for a long period of time. So, taking the time to pre-screen and follow a qualification process is essential and one of the most critical strategies to a successful franchise system (see our article on "Identifying the Perfect Franchisee").
Part of the franchise qualification process may be a strategy that includes a Discovery Day. A Discovery Day is an opportunity for an applicant to learn about you and for both you and the applicant to "discover" each other. Discovery Days give your applicants an opportunity to come to your business, meet you, your staff and get to see your business in operation. We will determine if a Discovery Day strategy makes sense for you and if so provide you with guidance on how to put one together and execute it (see our Learning Center article on the topic of Franchise Discovery Days). After all, you may want to seriously consider having a face-to-face meeting with an applicant who is thinking about representing your brand in another market.
Our franchise development program strategy is a very hand holding process. Our strategy is to walk you through the entire process to franchise your business (one project at a time) to create a solid franchise system but most importantly one you understand and are prepared to execute. Franchising your business is not a complicated and with our proprietary franchise development process, teams of professionals and our resources we make franchising your business less intimidating, less complicated and easy (read for yourself what our clients are saying). Bottom line is our strategy is to make franchising your business easy and non-intrusive while you are operating your business. Our intent is to be there with you every step of the way as you journey down the road to franchise wealth.
READ MORE