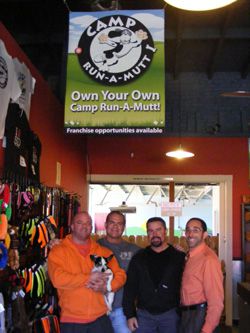 We provide solutions that are ideally suited for your newly developed franchise system. As your franchise development team, we have a proprietary step-by-step program to take you through the franchising process. We believe your business is unique and so should your franchise program. We do NOT use templates. Instead we have a hand-holding process that navigates you through the complexities of franchising. And yes we provide you with a team of attorneys (all our attorneys charge a flat fee... read more), along with all the tools and resources you need to successfully franchise your business all at a flat fee.
Furthermore, unlike other companies who claim to be franchise developers, The Franchise Maker specializes in developing franchises only rather than a melting pot of other services (see President's Warning). Yep, there are even some franchise companies out there who have gained some traction in franchising their own single business and now believe they are experts in franchise development providing misleading information with a hidden agenda of taking part ownership of your business to make themselves look better. Not us, we are the ONLY company in our industry recognized for integrity, transparency and ethical business practices by the Better Business Bureau (Read More). We do honest work at flat fees and even offer a Pay-As-You-Go program that reduces traditional upfront fees.
Our fees are low because we would much rather see you spend your money on further strengthening your business model than spending tons of money to franchise it.
A Very Simple Snapshot of Our Services, Beyond Franchise Documentation:
Business Model Analysis: The term "business model" can describe a broad range of definitions. For our purposes we will sum it up with what makes your business unique, your selling propositions, different profit centers, operational strategies, proprietary systems, organizational structures, what businesses would be complementary and identify who is an ideal franchise applicant. To simplify things, we will define your business model in terms of desirable franchise characteristics to identify why it is appealing for someone to want to own one.
Franchise Development: When it comes to franchise development and franchising your business, it is all about franchise structure. You have many choices of how to present your business model as a franchise such as: home-based, mobile, complementary or even as a start-up business. What will be your franchise fee, royalties or term? Should you have low or high fees; short or long terms; and what about giving territories? We will explain all the advantages and disadvantages of each. We will work in tandem with you to determine what is best for you to offer and will custom tailor your franchise program (learn about our custom-tailored approach to franchising). When it comes to identifying fees, territory and terms don't let others make decisions for you. We firmly believe you need to be part of the process and when franchising your business, it is not "one size fits all".
Going beyond fees, territory and terms we will also work with you to define your obligations to the franchisee and of course your future franchisee's responsibilities when operating their business. But it doesn't stop there. We will guide you through a process how to protect your trademarks using our trademark attorneys. We will also develop a strategy when building your franchise program to protect your trade secrets and protect your interests when it comes to a franchisee operating their business so you are not dragged into any type of lawsuit. We work closely with you to understand your business, fears and concerns in an effort to craft a franchise program that works for you and fair to your future franchisees. Hands down no one spends as much time with you in putting together your franchise program than us. We have been told that it is cost prohibitive for even a franchise attorney to spend as much time with you in building your franchise program as we do (read about the differences in using The Franchise Maker vs a franchise attorney to franchise your business).
Support Documentation: Regardless of how long you have been in operation, when franchising you will need to convey all your trade secrets, magic formulas and best practices to your future franchisees so each location operates consistently. We provide you with a complete franchise operations manual package, including a franchise operations manual that is an organized way to disseminate all your trade secrets, best practices, proprietary and operational methods (see our article on, "The Franchise Operations Manual: A Powerful Tool for Communicating Your "Best Practices"). Through our proprietary franchise development process we will work with you on various projects and each project (including the content we provide) will help guide you when putting together your franchise operations manual. Ultimately the franchise operations manual complements your franchise training program which we will map out when we work together (read more about our strategy when it comes to franchise training and your franchise operations manual).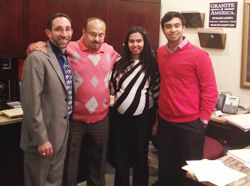 What is Your End Game: We will identify and work towards your end game which is why you're expanding your business by franchising in the first place. We will identify why you want to franchise and what is your end game such as: building the business to a certain level (which may mean multiple locations) and then sell it; growing the business to pass onto a family member; doing something spectacular and become legendary (perhaps a paradigm shift); attracting investors or private equity to grow bigger for an eventual sale or merger; or going public (see our article on "What's Your End Game: Franchising May Play a Role"). Regardless of your end game, we will orchestrate the franchising activity to help you achieve these goals.
Awarding Franchises: We will guide and steer you in the right direction to successfully market and advertise for franchisees, create compelling franchise marketing collateral (see our article on, "Franchise Marketing Collateral: Why You Need It and How To Use It"), transform your website into a showcase and of course how to qualify applicants. Qualifying applicants is one of the most important parts of franchising and we have a comprehensive step-by-step program that will teach you how to pre-screen and identify a specific process (which includes tracking, following-up and tons of best practices) to qualify franchise applicants. Our team will also help you with everything from creating franchise marketing collateral to recommendations on how to market for franchisees (that may include Internet advertising and targeted email campaigns). Remember that as a client of The Franchise Maker®, you have our teams of professionals at your disposal and you automatically inherit our rolodex of professionals who (because you are a client of The Franchise Maker®) provide services at a discounted rate.
Ongoing Franchisor Support: But wait Johnny there's more… We don't stop working for you after your franchise program has been created, as that's where many new franchisors fail. Just because you have all the necessary disclosure documents and can legally offer franchises, does not mean that you are ready to bring on franchisees. We make our ongoing franchisor support program easy. You are not obligated to participate, but if you choose to do so we can provide ongoing support to help as you award franchises and continue to evolve as a franchisor. Our commitment to you is long-term. We will customize an ongoing franchise consulting arrangement based on your needs. Our ongoing franchise consulting program is set up so that you are not tied to our services. Depending on your situation and your needs the choice is yours.
So, if you are thinking "it's time I start franchising my business" remember from creation to completion and beyond The Franchise Maker, an award-winning company, is your solution.

Contact us NOW to Franchise Your Business!