Why Use The Franchise Maker?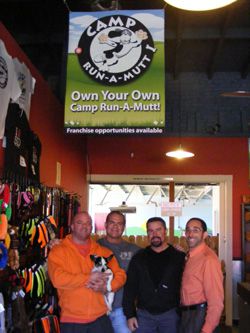 We provide solutions that are ideally suited for your Franchise System. As your Franchise Development Team, we provide the franchise law team along with all the tools and resources you need to successfully franchise your business.
Furthermore, unlike other Franchise Developers, The Franchise Maker specializes in developing franchises only rather than a melting pot of other services and offers a Pay-As-You-Go program that reduces traditional upfront fees.
Our fees are nominal because we would much rather see you spend your money on further strengthening your business model than spending tons of money to franchise it.
A Snapshot of Our Services, Beyond Franchise Documentation:
Business Model Analysis: The term "business model" can describe a broad range of definitions. For our purposes we will sum it up with what makes your business unique, your selling propositions, different profit centers, operational strategies, proprietary systems, organizational structures, what business would be complimentary and identify who is an ideal franchise owner. To simplify things, we will define your business model in terms of desirable franchise characteristics to identify why it is appealing for someone to want to own one.
Franchise Development: When it comes to Franchise Development this is how we make a franchise, it is your franchise structure. You have many choices of how to present your business model as a franchise such as: home-based, mobile, express or even a full-service or standard. All have advantages and disadvantages. We will determine which model is best for you to offer and will custom tailor your franchise structure.
Franchisor Long Term Planning: We will identify and work towards your end result which is why you're expanding your business by franchising in the first place. We will identify, why you want to franchise, what is your exit strategy and in particular if you have long term goals to be bought out, to merge with larger corporations or perhaps you wish to go public. Regardless of the answers, we will orchestrate the activity, with our attorneys, to help you achieve these goals.
Franchise Sales and Marketing: We will guide you with on-going consulting and steer you in the right direction to successfully market and advertise for franchisees. Our team will help you with everything from creating franchise marketing collateral to marketing for franchisees (that may include Internet advertising and targeted email campaigns). Remember that as a client of The Franchise Maker®, you have our teams of professionals at your disposal and you automatically inherit our rolodex of professionals who (because you are a client of The Franchise Maker®) grant you major discounts on their services.
Support Documentation: Whether you are contemplating your first venture into franchising or already have an established network of satellite locations, quality franchise documentation will enhance your business so each location operates consistently. We provide you with a complete package, including a Franchise Operations Manual, that is an organized way to disseminate all your proprietary and operational methods.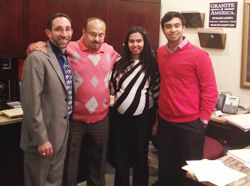 Financial Help: We will introduce you to financing partners that will be necessary when looking to approve a franchise applicant. Whether it is SBA franchise lending, creative commercial lending or even the option to borrow against 401k and retirement funds, we have a team of professionals that will be great resources for you to help streamline your franchise qualification process.
Ongoing Franchisee Support: Many new franchisees complain that after the initial training they feel left alone. Our team will develop a proprietary ongoing franchisee development program where someone will be in constant contact with each franchisee, every month for the first six months after the initial training. This is HUGE and will add tremendous value to your franchise system.
Proprietary Programs to Enhance Your Franchise System: As our CEO, David Waldman, is famous for saying "I would much rather see you spend your money on programs that will further strengthen your business model rather than on us to franchise it." Whether it is programs that offer an easy way to build and maintain customer loyalty (from an operational standpoint) to a program that will help franchisees retain employees, our team has the solutions. Ask us about such programs that can become proprietary, thus adding intrinsic value to your franchise system.
Commercial Real Estate Resources: The time will come quick when someone commits to buying one of your franchises and he/she will need a location. Our team of commercial real estate professionals will help you and your franchisees find and negotiate terms for the best location anywhere in the United States. The best part about this is that this service will cost you nothing.
Ongoing Support: Our commitment to you is long-term. We will customize an ongoing consulting arrangement based on your needs. Our franchise development program is set up in phases so that you are not tied to our services. Depending on your situation, the choice is yours.