Our Clients Share Their Franchising Experiences

As franchise developers, we are constantly raising the bar in the franchise industry for those who have a desire to better the world and franchise their business. We genuinely want success for our clients and strive for nothing less than raving fans. Below are just a few of the many comments we receive from our clients.

---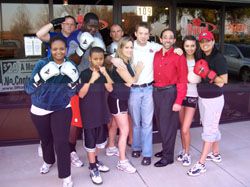 "I was really nervous about starting the process of franchising my boxing and kickboxing business. I researched other franchise competitors for over a year and even flew half way across the country to visit one. One day I put my info in at The Franchise Maker's website and immediately got a call. After one talk on the phone I knew this would be the company for me. We clicked immediately. After talking with my wife we decided to get started. We worked fast and got it done on a faster schedule than we planned for. The great thing about this company is they don't take on too many clients at one time, so they can focus 100% on me and my business. I can call or email them anytime and they get the job done. Now they have opened up their contacts to me and I have everything I need including, web developers, attorneys, marketing developers, etc. You name it and they have it. I will always keep The Franchise Maker in my speed dial. I look forward to a long relationship with them."
Shannon "THE CANNON" Hudson, CEO - 9Round
---
"When I decided to franchise the company my business partner and I had developed, I did not know where to begin to start the process. As per my usual way of thinking, I searched the internet to research where to begin. I had so many questions, such as whether I needed a specific template for a franchise, and where would I get the template, whether I should start by hiring a franchise attorney, or whether I needed to create my plan first and then send it somewhere to be reviewed. I am an attorney myself, however, my specialty is heatlhcare law, so franchising was a new area of law to me, and as a busy professional, I had no time to learn this area. All I knew was that my business partner and I wanted our dream of a franchise to be out there so we could expand the business model that I had helped create. In my internet search, I found David Waldman's company, The Franchise Maker. His company website is comprehensive and seemed to be exactly what I was looking for, a one-stop shop for creating a franchise.
After finding The Franchise Maker on the Internet, I immediately placed a phone call. I wondered if my luck in finding this company on the Internet was too good to be true. Surprisingly, I received a call back within a day. In my first conversation with David, he explained and helped me realize why templates were bad. I was immediately impressed by his energy and enthusiasm for helping others create their franchises. I also was impressed that his company had received the highest honor from the Better Business Bureau, a Torch Award, which was further assurance that he was as ethical and honest as he presented himself to be during our first meeting. As our business relationship developed, he shared story after story of the countless others that had come to him and how he enjoyed each encounter in creating their companies. He did so in order to provide examples of what successful franchises entail and how he can facilitate and shape that process. I quickly realized he had a true passion for his work. He let me know right off the bat that someone who creates a franchise needs to understand that franchising is a venture to "help others become successful." In hearing his words, I realized that helping others become successful was not only David's philosophy of what a franchise is about, but is also his personal philosophy. It is clear that he takes personal satisfaction in launching franchise companies for others. Throughout the process, he steadily plods along and figuratively holds the prospective franchisor's hand, making the experience seamless and entertaining with his candid demeanor and quick wit. He is also incredibly humble, and avoids giving himself any credit beyond facilitating the process from behind the scenes, which is mild-boggling considering the huge role he has in positioning a company owner for success.
Given his depth of knowledge and passion and enthusiasm for his work, it is no surprise that David has worked with so many companies in creating many incredibly successful franchise entities. Finding him on the internet may have seemed risky, however, the leap of faith that I took in engaging David's services led me to the completion of a dream for me and my partner. We now have our franchise successfully filed in our state, and are able to implement our dream by awarding franchisees. We could not be more appreciative of The Franchise Maker and his team and highly recommend their franchise development services."
Veronica Procasky, CEO – Laguna Clinical Research
---
"I just wanted to send you a big Thank You!! Just a note to let you know how amazingly satisfied I as well as my company have been with the services of The Franchise Maker and especially with your personal dedication and hard work. I have to admit I was a little apprehensive to send payment up front with the anticipation that The Franchise Maker might take our money and not really provide the services we were expecting but we were definitely proven wrong. I was completely impressed with your timely responses, the effort you put into everything we discussed, and following through with every single item we worked together on. I would recommend The Franchise Maker services to anyone interested in pursuing franchising their business. And surprisingly you still continue to call and check on us as well as return phone calls or emails every single time we have questions or issues that arise. Thanks again for everything you have done for us, the amount of time you spent on our company and thanks for the 100% optimism during every conversation that we had. On a personal level, Dave is a wonderful person and I have enjoyed getting to know him."
Heath Legg, CEO - Superior Mosquito Defense
---
"Dave (or Uncle Dave as he affectionately came to be known) made it a great team effort all around. For us, the best part is telling people that our system was not some cookie-cutter method that we grabbed off the internet. This system was tailor made for us and reflects our specific needs and that raises not only our confidence in promoting it, but also the confidence of prospective franchisees. Like any investment, it can be concerning paying for something like this not knowing how things will turn out; but once we saw those finished books on our desk, we knew that we were offering people the best system possible and that makes the months and money worth it."
John Masek and Dave Ortiz, Owners - Bricks & Minifigs
---
"Dave Waldman, or better known to us as Uncle Dave, is a man of his word and delivered exactly what he promised. He made the process painless, put our mind at ease and held our hand as he walked us through the steps of becoming a franchise. We just received word this week that Deli Delicious is officially a franchise and we could not have done this without The Franchise Maker. The staff has a great attitude and their expertise gave us the capability to comprehend what goals we needed to reach, the steps to get there, and what to expect during the process. Thanks to The Franchise Maker we are officially a franchise and are more than grateful for their great service and help. The Deli Delicious family really feels as if Uncle Dave is a part of our family. Thanks again for everything."
Hesam Hobab,CEO – Deli Delicious
---
"We have been working closely with The Franchise Maker for several months as we put together our franchise concept and the experience has been wonderful. I had given up on the idea of becoming a franchise after talking to other companies who were over aggressive and made it sound unaffordable. However Dave has taken us under his wing and simplified the steps making it affordable and easy. He is thorough in his research, gives excellent advice and walks through each point step by step. He is open to change and has amazing ideas. Our approval process in California (a very tough registration state) was not difficult because The Franchise Maker prepared our documents extremely well. We are so excited to launch our franchise concept quicker than we thought. I would recommend The Franchise Maker to anyone who wants to make their dreams of growing BIG into a reality!"
Rennu Dhillon and Baldish Gill, Founders - The Lil Genius Kid
---
"I spent over a year deciding whether I was going to take the plunge and franchise my company. Throughout the process, I spoke with a slew of franchising companies (both consultants and attorneys) and was pitched packages well over 100K. The Franchise Maker (Dave Waldman) showed me how I could franchise my company and receive expert-level services at a much lower cost. Needless to say, I was skeptical. Would the services be high-quality? Would the project stay on budget, and on schedule? Dave gave me a long list of references, and I called all of them. Through the process of checking references, I spoke with franchisors from different industries and with companies both small and large; and they all confirmed that The Franchise Maker over-delivered and came in on (or below) budget, and on time! Now that I have completed my franchising process, I am thrilled to join the long list of happy clients. The Franchise Maker provides an incredible service, and Dave has spent countless hours consulting with me and my company over the last 4 months. Dave has been with me and my team every step of the way. His energy and enthusiasm makes what could be a grueling paperwork process enjoyable. The amount of work The Franchise Maker did for my company is staggering. Best of all, Dave's knowledge of franchising is amazing--he is an encyclopedia of helpful information and possesses the insights and experience that are only acquired after decades working in the field. I would hire The Franchise Maker again in a second."
Anthony Centore PhD, President - Thriveworks
---
"My bookstore chain was growing and growing. After much research, we knew that franchising was our best option for future expansion. I searched and searched online for venture capitalists and private firms who would assist in this process. Then I realized, "I don't want to give up a stake in my company!" I had no idea where to turn... and that's when I found The Franchise Maker. I was very skeptical at first since Dave was thousands of miles away and since I found him via a Google search. This wasn't my typical way of finding business contacts. Now, in hindsight, I know that working with The Franchise Maker is the best move we've ever made for our business. We have full control and full ownership of our franchise system, and now we are full-steam ahead!"
Shane Gottwals, CEO - Walls of Books
---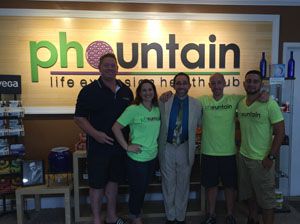 "Dave and his team are what you need and want, when you are going to franchise. You couldn't ask for a more thorough and knowledgeable staff to be on your side. The service goes beyond all expectations, they return your calls and emails immediately, answer all your questions with defined answers and this all done with hospitality and respect. The process Dave designed to get all the paperwork prepared is easy to understand, as he explains every section in complete detail. And on top of all this, the fee was very affordable and they let you make payments as you move along. This has been a greater experience than anticipated, I am blessed to know The Franchise Maker (Dave and his team) and will always keep them on my side."
Glenn Taylor, Founder – Phountain
---
"Before selecting Dave, at The Franchise Maker, I met with several other well-known franchise groups. Their services were extremely expensive and they didn't really seem to care about my business model. I wanted someone to walk me through everything step-by-step, but in an efficient timely manner. Dave's program did just that. He laid it all out and explained where every single dollar would go. There were no hidden surprises at all.

He built the structure for my franchise into something that I could never have done. It's almost as though he was reading my mind. Other companies wanted me to fill out page upon page of questionnaires. I didn't have to do that with Dave. He handled it all. This was extremely important to me because I was on a tight budget and had to continually run my business. Dave made the entire process effortless and I would HIGHLY recommend him and his team!"
Julie Rizzo, Founder - Recycled Granite
---
"Our foray into franchising our Hammer & Nails salon concept was a hundred percent dependent on developing a comprehensive franchise structure and a complete Franchise Disclosure Document (FDD) that would pass the critical eyes of the examiners in arguably one of the toughest states to franchise in, California. We also needed the approval process to be swift and that meant having a solid yet fair franchise structure and well-written FDD documents that wouldn't require time-consuming revisions. With the critical nature of the FDD, we chose The Franchise Maker. Dave's expertise and extensive knowledge of the FDD and the laws that govern them enabled us to meet our ambitious timelines, and have a franchise structure and set of documents that required very minimal tweaks by our Franchise Attorney which minimized our legal fees. Most importantly, Dave delivered on his promise to get us approved and registered to offer Hammer & Nails franchises. I have become one of The Franchise Maker's biggest fans, and come to know why the franchisors he has guided through the franchise process affectionately refer to him as Uncle Dave. He is, quite literally, The Franchise Maker, and I highly recommend him to any business owner interested in franchising."
Michael Elliot, CEO – Hammer & Nails
---
"When we first opened The Rustic Brush we never dreamed we would eventually be on the path of considering franchising our business. Soon after opening we began researching numerous franchise sources from attorneys to franchise consultants.  Franchising is a huge decision and a risk as well so we wanted to make sure we used the right company.  We researched a few more sources and decided to go with The Franchise Maker.  So we reached out to Kristin and requested a meeting with Dave Waldman.  The day we spoke with Dave (as we call him now "Uncle Dave") we knew why we were led to The Franchise Maker.  Dave has over 30 years of experience in the franchising industry which includes working many years for corporate in several very large nationally well-known franchise systems.  After our first conversation with Dave, we scheduled an in-person meeting and flew from Houston to San Diego. I've got to say that Dave and Kristin's hospitality was far above our expectations! Dave took us out to dinner and even went shopping and took us to see some of the sights! Who does that!?! Uncle Dave does!  One of our concerns with franchising was the need to convert our three current license agreement locations to franchisees. His experience in that area was key to us in rolling out our franchise and being protected legally all around as a business. The whole experience of working through getting our Franchise Disclosure Document completed was smooth and easy. He guides you every step of the way so there is no sense of being overwhelmed and believe me that document can be overwhelming if you're not with the right person!  We really wanted to franchise as soon as possible and with Uncle Dave's knowledge and expertise we completed our Franchise Disclosure Document in record time - ahead of the scheduled date when we had expected.  Uncle Dave is family to us now and we would highly recommend him if you are planning to franchise, believe me you won't regret it!"
Sandi Flores, CEO – The Rustic Brush
---
"WOW!!! We really cannot express in words how our Franchise process went!! We initially reached out from an internet search for a franchise attorney. We were trying to find an attorney who specializes in franchising after trying to use our current attorney (who does general law and a franchise a few years back). We meet with our past attorney for over one and half years always just talking about what we needed to do as a company for him to do the franchise! We continued to be charged for meetings, we would join our current CPA in the meetings and again felt we not only got anywhere that we would be going backwards! Then in frustration when searching the internet, THE FRANCHISE MAKER appeared in our search we started reading his material! It was truly like he interviewed us on the current problems, misconceptions and misunderstandings we had about franchising our company! After speaking with "Uncle Dave" The Franchise Maker about our past problems and issues we have been through (with the attorney we abandoned) he understood us completely. Uncle Dave explained in detail, how, what and why on his entire franchise process! We signed up right away. We wanted this to be a quick but smooth process, and we were eager to put in the work! Turns out that the franchise attorney that Uncle Dave gave us was great and not too long after we had our Franchise Disclosure Document in hand! When we received the phone call we were officially a franchise, it was amazing as the whole process was really unbelievable! Uncle Dave was patient with us, and explained every detail, and had connections with CPA's and Attorneys that fit our personality, and objective! If you are looking to franchise and you are intimidated by the process or do not have the right connections we would highly highly recommend you speak with Uncle Dave. If we had not had the previous struggles with talking to our personal attorney and our current business CPA we would not be able to appreciate Uncle Dave so much! If we would have found Uncle Dave two years ago when we started this process, it really would have saved us a lot of time, headaches, and money! The Franchise Maker makes franchising possible and in a timely manner! Firehouse Movers is proof of that!"
Brian Purcell, President – Firehouse Movers
---
"The Franchise Maker has been instrumental in our success in getting us built and approved to franchise so quickly.  Dave has been an integral partner in the development of our FDD, and guided us through the franchising process with diligence, skill and a true passion for the long-term success of our brand.  He has operated not like an external consultant, but more like a member of our team and clearly takes personal pride in setting his clients up for a successful franchise operation.  He is highly experienced throughout the entire value chain of franchising, and we have retained him to continue to support us through our ongoing growth.  Dave goes the extra mile to make sure we get all of the information we need, and utilizes his extensive network of franchise lawyers, examiners and experts to ensure we are operating at the forefront of franchise opportunities.  Unquestionably we recommend The Franchise Maker to anyone looking for the absolute best in franchise guidance and support."
James Williams,CEO – Mayweather Boxing + Fitness
---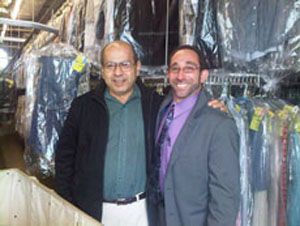 "I am happy to write about our experience with the Franchise Maker which has been has been nothing short of outstanding. Dave Waldman's knowledge of the franchising business and the network of professionals he assembled under the Franchise Maker provided us with a complete solution to all of our franchise development needs. Dave's dedication and commitment to his clients sets the Franchise Maker apart from the others. And I mean every word!"
Mike Abed, CEO – Cleaner4Less
---
"Overwhelmed. That is the only word I can use to describe the thought of franchising our fitness business. After seeking guidance from mentors, lawyers, and the internet it always led me back to the same place, unfranchised and confused about the process. When I spoke with attorneys it seemed like becoming a franchise was the most expensive endeavor on the planet. I knew there had to be a better way.
That is when I came across The Franchise Maker. From the moment I spoke with Dave Waldman I knew he was a straight shooter and had the best interest of his clients in mind. Money was the last thing we talked about, and I was pleasantly surprised at how inexpensive his services were given everything that you get. Dave really took the time to learn about our business and I appreciate how he constantly has our best interest in mind. When Dave told me that if I put my time and trust into him we could have my business franchised in only five months! Well, five months later I am poised to start selling franchises and Dave has coached me every step of the way. He even took the time to fly to North Carolina to meet with us in person! The Franchise Maker has been a blessing to our efforts to spread our mission and we will continue to work with The Franchise Maker as we grow into a nationwide brand. Thank you Dave and The Franchise Maker team for making this such an easy, step-by-step process, we can't thank you enough!"
Devan Kline, President – Burn Boot Camp
---
"When we started of the process to franchise, I was very concerned that The Franchise Maker was not local to our business. Dave immediately calmed my fears and made my husband and I comfortable from the start. Throughout the process, Dave was absolutely incredible to work with. Not only is he extremely knowledgeable in his field, but he continues to be a student of his industry as well. He made the process smooth, seamless and very efficient in a tight schedule. I highly recommend Dave and The Franchise Maker if this is your path. He has been accessible for any and all questions from everything to trademarking, connections to expert attorneys, and signing our first franchisee. I couldn't be more pleased with the entire process."
Kelly Waugh, Owner - Lucky Dog Bark and Brew
---
"My nightmare experience...
When we first decided to move forward and franchise our company we did what sounded logical and contacted a local attorney who could help us with franchising and even found it to be more affordable than we anticipated. We figured "well we can't go wrong with an attorney right"...? WRONG...Not only did that mistake end up costing us more but even worse it put our company and everything we worked so hard for at RISK! Truly a nightmare...
Turns out franchising is not a common business and it takes someone who really has a PROVEN track record and true EXPERIENCE to do things the right way and get the job done. I see franchising as a professional Fortune 500 business move and should be thoroughly researched and invested in. This is the reason why we chose to research and move forward with and The Franchise Maker team...Dave is the President and helped take our company from a game of checkers to a powerful game of CHESS. Dave jumped in and took over and still allowed me to be right next to him through the ride. His team is truly a depiction of all components absolutely needed for even the most intrinsic and complicated franchising ideas.
Thank you so much to Dave for helping us and for sharing your God given gift with us. I'd choose The Franchise Maker again and again... "
Cinthia Esquivel,CEO – Body Works Ultra Lipo Clinic
---
"I want to start out by sending a Big Thank You to Dave. You are Amazing. Franchising my business was something that I had been thinking about for quite some time. In fact I contacted The Franchise Maker more than a few years ago. Over the years Dave's staff continued to follow-up with me from time to time. Finally despite covid-19 I made the decision to move forward and this was going to be the year. I had my initial conversation with Dave. He explained the entire process. How long that would take would depend on me. We worked on my time table. We began the process with weekly calls which soon became twice weekly at my request. He explained in detail every aspect of my FDD, Franchise Agreement and all documents. His process is flawless and perfect for the small businesses. Here we are a few months later and we are now legal to sell franchises in the united states. Thank you Dave and The Franchise Maker for making my dreams of franchising come through. I would highly recommend The Franchise Maker to everyone. They can and will make your dreams come through as well."
Theron McCarthy III, CEO - Maryland Blue Crab
---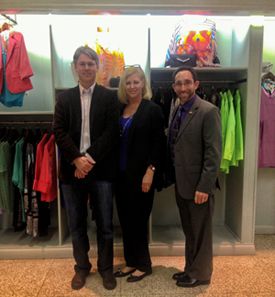 "We began looking into franchising our family owned business two years ago. After a year of frustration and wasted time and money dealing with an incompetent franchise assistance company, I made a great decision and called The Franchise Maker. From day one Dave made me feel comfortable that this process was going to be much different than what I had recently been through. I even called a few references and all gave stellar reviews. Together, we banged out the entire franchise structure and franchise documents in record time. Once the franchise disclosure documents was completed, we awarded our first franchise one month later.
Throughout the process, Dave and The Franchise Maker team were professional and always available to me. The best was when 'Uncle Dave' came to meet me and my team. We worked for two days, finishing the details. Let me say that Dave is someone you want on your team.
I would highly recommend The Franchise Maker to anyone thinking of franchising their business model."
Bryan Vaigneur, Vice President of Operations - Copper Penny
---
"About five years ago I started contemplating franchising my Just 4 Paws Pet Spa. I had no idea back then what to do or where to begin. What a daunting, overwhelming and perhaps even unattainable dream! Well, fast forward five years and I never could shake that dream. In fact it kept burning in my gut, with new ideas formulating every day. Finally I knew it was time to do something about it, but what?! How? What did I know about franchising?! I ran a small, but successful pet spa out of Lyndhurst, New Jersey.
That's when I found The Franchise Maker. Dave Waldman, Founder and CEO of TFM was literally the answer to all of my fears, concerns, and prayers.
I knew nothing about how a franchise structure was to be built. The whole process seemed so complicated and overwhelming to me. And I still had a thriving business to tend to. I was worried about how building a franchise from the ground up would adversely affect my current business.
Well, from the first moment I spoke with Kristin, Dave's assistant I knew I was in good hands. But then once I started working with Dave he set my mind further at ease. I began to realize just how turnkey The Franchise Maker has made building a franchise. Dave worked with me weekly to fully and completely submerse himself in understanding the ins and outs of my business! All while putting together the franchise documents, Dave has an uncanny ability to ask questions and absorb all that you're saying, and turn it out into a masterpiece of work. I have never been so impressed by a business person that I've worked with before. And the most impressive part is that I am in New Jersey and Dave is in California. This entire project was done via conference calls. And there was never ever a blip. Not one.
I'm so thankful to have had the great fortune of working with The Franchise Maker on my franchising project. I can now look forward to making Just 4 Paws Pet Spa franchise a huge success!
Thank you Dave and the entire team at The Franchise Maker! I could never have done any of this without them!
In sincere gratitude, Namaste!"
Erica Salvemini, CEO – Just 4 Paws Pet Spa
---
"For the last 12 years, I have been looking to franchise my business. Every time I talked with a franchise attorney or someone who claimed to be a franchise consultant, I became scared. Their fees were huge and the length of time to make a franchise was over a year. To my luck, I found The Franchise Maker and called just to make an inquiry. To my surprise, Dave Waldman, the President called me back, put me at ease and explained to me the process along with costs involved if I chose to go with them. The cost involved to franchise my business with The Franchise Maker was less than what I imagined and the time frame was super quick. I called three referrals and they too had wonderful things to say about The Franchise Maker. I decided to go with The Franchise Maker and that is the best thing that has happened to Granite America.
The moment we signed with the Franchise Maker, Uncle Dave (that is what everyone calls him) was amazing. He is exceptionally professional and a perfectionist. His disciplined work is commendable and from day one to the completion of the franchise, the process was quick and easy.
We are fortunate to get such a disciplined professional team on our side. I trust Uncle Dave 100%. He really has our best interest at heart. He is my mentor and we value his opinions, and thought in the growth of our company. Hiring The Franchise Maker and meeting Uncle Dave is the best thing that has happened to us."
Deepa Kamat, CPA, MBA, CEO - Granite America International
---
"Everything about The Franchise Maker exceeded our expectations and as this writing, we have not even met them in person. The Franchise Maker's team attention to detail is one of a kind providing comfort, guidance and flexibility throughout the entire franchise development process. This eye opening experience is something we consider to be one of the best business investments and informal educations one could ever be a part of. If you are looking to franchise your business I am confident in saying that at the end of the process working with The Franchise Maker, you will be fulfilled knowing that you had an actual voice in the design of your entire franchise system."
Brandon Cullen, CEO/Founder – MADabolic
---
"We were a hit from day one and in a few months we believed we had something special. We decided to grow it to something larger than our original dream and it's no small task to believe in your vision enough to take the next step but to also find that appropriate kind of help to do so.
So I searched the net and tried to sort through the various companies offering this service and found The Franchiser Maker. There were some initial videos of Dave Waldman explaining how he could help and I found them compelling enough to send an email. Dave was very inquisitive and enthusiastic about working with me which was a surprise to me given the newness of our company. So after a thorough walkthrough of what I could expect from his company we signed on and began the process.
Now I am not a detail kind of person. I'm more of a dreamer and take action kind of person and Dave was the perfect person to help guide me through this project. He was painstakingly thorough and more than that patient with me. Our timeline for going live ended up being extended a few months only because of my availability to work through the various pieces of becoming a Franchisor. He held my hand so to speak every step of the way. Dave never wavered in his professional dedication to me and my company and no matter how many delays I caused he cheerfully saw it through to the end. I cannot say enough about his knowledge of what it takes to create franchise system and how thorough he was on every detail.
In closing I'd say this about my experience. It was worth every penny and I know that somehow I managed to choose the EXACT right company from the internet universe to help me realize my dream. Thank you Dave for everything you did and will do for my company and my family. I will always remember this time of my life."
Merle McKenzie, CEO – Montana Nights Axe Throwing
---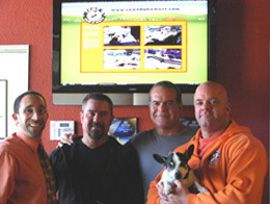 "Our experience with The Franchise Maker was and continues to be great. After our first meeting with David Waldman we knew he was the man to take our business to the next level with his positive energy, enthusiasm and no pressure sales tactics. He does what he says, follows up on calls and is on time. The Franchise Maker prepared our franchise documents and we got approved quickly. The Franchise Maker took us every step of the way making each step fun, understandable and inspirational. We have already recommended Dave the Franchise Maker and know he will be an important part of our success for a long time."
Dennis Quaglia, Severn Crow and Mikel Ross, Owners – Camp Run A Mutt

---
"I have worked 23 years in the industry working for multiple franchise companies in a management capacity. When my business partner and I started our franchising endeavor I thought we had a good understanding of the process and thought it would be fairly easy to do ourselves, were we ever wrong! After realizing how difficult the task would be we investigated multiple companies to help guide us through the process. The cost of most of these companies was astronomical and they were using boiler plate templates to compile most of our information. We wanted someone that could mold our idea into a working concept. We had concerns about finding the right fit and finding someone that could understand our vision. After comparing multiple companies we shortened our list to a few top candidates. We made the decision to fly out to San Diego to meet with The Franchise Maker. After meeting The Franchise Maker team and spending some time with them, Dave eased our concerns and we knew we had the right man for the job. Although there are a lot of franchise companies in our industry, we felt what we were doing was completely unique. Dave helped us design a unique plan that I believe make us formidable opponents in the restoration industry. Dave is focused, on task, and dedicated to making you a success; I can't imagine using anyone else!"
Scott Tetley, Founding Partner – Masters of Disasters

---
"We determined that franchising our business model was the best move for the company and would start us on the path of continued and sustained success within the "clean meal" market. The daunting chore of qualifying the right firm to help with such a seemingly tremendous process of franchising our business model was enough to push patience and finances to the limits. Like most entrepreneurs, much time was spent scouring the internet and reading reviews for franchise development firms, none of which gave off the necessary "warm and fuzzy" feeling nor the perception of trust that is absolutely paramount to our team. It was only after the recommendation of a trusted friend that set our sights on the company that would ultimately prove itself as the "best in the business."
Enter Dave Waldman and The Franchise Maker®. Uncle Dave, as he would come to be known to our executive team, took our concept for a plausible franchise business and turned it into a national streamlined, turn-key franchise package for our future franchisees. The Franchise Maker's formula for producing successful franchising programs is second to none. Dave spent countless hours immersing himself into our concept as he began putting everything down on paper for us. He has also mastered the art of crafting franchise disclosure documents that are simple yet thorough while explaining every step of the process to us, making our final franchise program easy to understand and effortless to execute later with applicants.
The Franchise Maker's pricing structure for their services is beyond competitive with others in the franchise development market. Our team couldn't honestly imagine attempting this process with anyone other than The Franchise Maker and Uncle Dave. His work on our franchise program and franchise documents far exceeded our expectations and Dave went above and beyond to make us feel comfortable with our investment. He is 100% trustworthy, sincere and professional and we owe him tremendously for what we anticipate to be a highly successful franchise program."
Eric Larosa & Luke Barnett, Owners - LeanFeast
---
"I started the franchising process unsure about many of the details and unsure if I even wanted to go through with it. I spoke to a couple different franchise consultants and franchise development companies and they didn't qualify my query like Dave with The Franchise Maker did. Dave really made me think about the full scope of franchising and gave me honest answers. I had an initial conversation with him, then took some time to digest our conversation and think about if franchising was really in my future. Later I came back to Dave with updated plans and a few tweaks hoping that he felt I was in the right place to franchise. Dave really listened to what I had to say and after a few more conversations he felt I was ready enough to take my company on. I realize I was a little more of a difficult case because I am a unique business which is not known to do franchising. In other words I am not your standard food business. Dave took on the challenge and was able to get me to the finish line. He was very patient with learning about my company and understanding every aspect.
Dave is very thorough and knows his stuff. He is prompt and punctual. Every meeting he called me right at our scheduled time. Another thing I appreciated with Dave, is how understanding he was if I needed to adjust meetings here and there. As a business owner, my life is busy and things come up. Dave continued to guide me through the process with my adjustments and keep me on track. Dave is extremely knowledgeable about all aspects of franchising.  He was able to walk me through all the technical details and help me determine certain strategies and criteria for my franchise model. We had zero comments from the state on our whole package once filed. We were approved by the state in less than two weeks of submission. The Franchise Maker was the right company for this whole process. I highly recommend The Franchise Maker to anyone considering franchising their business."
David Lopez, Founder – MediaCentric
---
"Now that I have completed the franchise process with The Franchise Maker and have approval for franchising, there is no doubt that all the testimonials must have experienced the same great communication and professionalism that I encountered. In my opinion all the reviews including my own, understate Dave's personal approach, caring and great follow through on every phase of the process. Working with Dave has been an unexpected pleasurable professional experience as Dave explains in depth the procedures and guides you through a weighty regulatory process with calmness and ease in language you are able to understand. Dave works at your pace and schedule, since many of us are busy operating successful businesses.
I consider The Franchise Maker's fee to be one of the best dollar to value professional expenses that I have spent. The Franchise Maker fees are broken into payments to make it easy to get the process started. Dave is a true professional who doesn't waste your time and is concerned about my business as much as I am. Dave also provides information on franchise registration processes in other states, without charging additional consulting fees."
Rob Toscano, Managing Director – Island Beauty Supply
---
"Dave and his team at the "The Franchise Maker" were amazing. My brother and I own restaurants in Arizona and had been considering franchising for years, we had actually reached out to Dave quite a few years ago, but were not ready just yet. Over the years we perfected our business and franchising became the next logical step, after researching companies that could help, "The Franchise Maker" was an obvious choice for us. Dave is a no nonsense partner, we like honesty and he will be brutally honest when need be!! He helped us with every aspect of the process from the trademarks to the FDD to our operation manual to connecting us with a franchise attorney; I'm sure my brother and I could have done it without him, but I would have taken us about 10 years. Best of all, he's still available to help when it's time to actually sell your franchise!! We will keep Dave in our back pocket for as long as we need him, his knowledge and guidance is truly immeasurable."
Mark & Angel Marin, Co-Founders – Burrito Express
---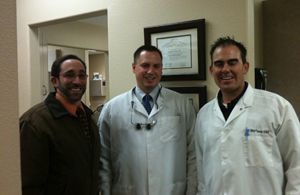 "Many people think that franchising their business is an easy process. I am here to tell you that it is a difficult task that should not be done alone. With that being said, there is nobody better (in my humble opinion) than Mr. Dave Waldman (aka Uncle Dave) in helping you to create the necessary FDD, Agreements and Exhibits to get your franchise up and running. We did our due diligence in selecting The Franchise Maker to help us and The Franchise Maker was an excellent choice. In addition, Dave was instrumental in helping us to network with the proper attorneys and accountants to complete the process. Dave is incredibly efficient and respectful. He also charges a reasonable fee for his service that in the long run will save you thousands of dollars. I give Dave Waldman and the Franchise Maker my highest recommendation."
Dr. Michael Tornow, Senior Partner - Sundance Dental Care
---
"The Franchise Maker came highly recommended to me, through a friend who had several interactions with David. I interviewed The Franchise Maker and David and expressed my desire to get the process completed "quickly" as we were about to be filming for a reality TV show that I wanted to be able to mention the franchise once it aired.... Well The Franchise Maker delivered, we worked diligently together to make it happen, I received my approval and am now able to start selling franchises and more importantly mention my franchise opportunity on the upcoming TV show. I loved working with David, he is very on task, organized and prompt! He calls when he says he's going to call and he dedicates his full attention to our assignment and he is very detailed oriented. This process can be very overwhelming, but with the help of The Franchise Maker it was a step-by-step, hand holding experience that I am extremely grateful for. It is without hesitations that I highly recommend The Franchise Maker for anyone who is looking to take their business down this road. I can honestly say, I am breathing a sigh of relief! Thank you to The Franchise Maker and David for opening doors that I thought were only in my dreams..... "oh the places we will go!!!!!"
Margo Engberg, CEO & Founder - PinkaBella Cupcakes

---
"When we decided to franchise our company, we looked into several professionals to help us with this process. Some of them never responded to our inquiries. Others sent materials to demonstrate how good they are, but none of them had the presence to transmit that personal touch that made us say "Okay, let's do it". Everything changed when we contacted The Franchise Maker. It was very obvious that David, its President, is serious when it comes to franchising. We were afraid to turn a laboratory specializing in asbestos and mold, with stringent regulations into a franchise. David had the ability and comprehension of how to understand our processes and how to translate our activities and operations into a franchise. David made the process very smooth and easy to understand. The Franchise Maker set up our company for success, ready to scale nationwide. If you are looking for a competent professional company to franchise your business, take it from us The Franchise Maker is your right choice."
Rod & Rick Eustaquio, Owners - IRIS Environmental Laboratories

---
"I wanted to franchise my company but had no idea how. I called The Franchise Maker in April and started the process. We finished the project and the franchise attorney had nearly no corrections on the finished project!  A few months later, I had my franchise license in my hand. Dave was quick and explained every last detail to me. I am very pleased with The Franchise Maker service!"
Nichole Daher, CEO - Success on the Spectrum

---
"After having owned and operated a striping business for over 10 years, I believed that we had acquired the necessary experience and built the time-tested systems that would allow us to develop a franchise model with all the tools and procedures together in one package. Once we started looking into franchising, we discovered how little we understood about the many facets of this powerful business model. Dave immediately put us at ease and guided us through the entire process while displaying patience and great depth of knowledge that transcends many industries. Our particular industry has its own unique challenges and Dave helped navigate us through obstacles inherent in the contracting and construction field. There is no doubt in my mind that we are better off for having worked with Dave and we certainly have an increased chance of success in franchising after having developed our franchise with him. I unreservedly recommend Dave and The Franchise Maker to any and all prospective franchisors."
Michael Weaver, CEO - Southern Striping

---
"We decided it was time for our barbershop to expand into a franchise business. We were approaching our twenty year anniversary and for our big anniversary we wanted franchising our business to be our gift to ourselves. We didn't know where, how or who to start with on this journey and we had a few months to complete. We went online to research and the name "The Franchise Maker" just rang a bell for us. Out of all the others "The Franchise Maker" seemed to really know what it took to make a franchise. When we took a look at the video where Dave Waldman clearly explains the process of making a franchise we were sold. Dave was a straight shooter from the beginning. He told us what we could expect from him and that this would be a joint effort to complete the franchise process. Every concern we had "Uncle" Dave had the answer or he could get it. We knew very quickly we had found a team player to helping us accomplish part of our dream. We gave Dave our desired date to complete the process and we all went to work. A few months later we received notice from "Uncle Dave" that we are an official Franchisor! A couple of days later, we celebrated our twenty year anniversary! One of the best investments we ever made was The Franchise Maker team and the leader of the pack Uncle Dave!
We highly recommend The Franchise Maker!"
Damian & Jermaine Johnson, Founders – No Grease! Barbershop

---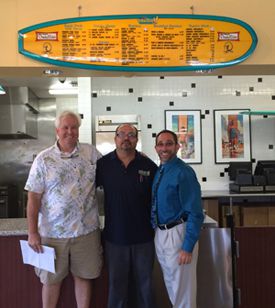 "The Franchise Maker made our franchising process considerably less expensive and far less complex than I anticipated. I was a bit concerned about franchising my business because I already had a couple of locations that was planning to sell in the future and I did not want to jeopardize that plan.
In my initial conversations with Dave he genuinely understood my concerns, explained that I can sell them as a turn-key business later with the added benefit of these businesses still being part of my system as a franchise and he put me at ease. Dave created our entire franchise program keeping all my concerns top of mind, putting together a very attractive franchise and once filed with the State we got approved rather quickly without a hitch.
I am very impressed with The Franchise Maker team and the quality of their attorneys and other professionals. Dave was also very professional, punctual and knowledgeable, as we navigated the entire process together. It was also less expensive than I had initially planned which for me was a bonus. I would definitely recommend The Franchise Maker to any business thinking of franchising."
Ed McNary, President – Pedro's Tacos

---
"Before deciding on working with The Franchise Maker, we took a long hard look at the options The Franchise Maker offers. It was clear from the initial phone call with his office staff, that Dave and his team truly are committed and passionate about our success and growth. With his proven track record and references, it settled any doubts we had about being across the nation from him. The Franchise Maker delivered exactly what they promised and exceeded our expectations. I can honestly say every scheduled phone call with Dave was never late, not even by a minute! That's speaks volume to his commitment and dependability.
We have a unique concept that The Franchise Maker helped fine tune. Everything from the FDD to the graphic artist, The Franchise Maker had us covered which made this journey a breeze. We truly couldn't be more pleased. Dave is by far one of the most knowledgeable, enthusiastic and straight forward person you could meet. If any business is looking to franchise but is overwhelmed or lost with the process, just call "Uncle Dave" with The Franchise Maker and relax!"
Brandon Dean, CEO – Silbar Security
---
"A few years ago I began to research how to franchise my brand and really wanted to do it. Unfortunately, the unbelievable cost and poor reviews of all the different franchise attorneys and companies out there didn't sit well. I even spoke to one who wanted me to sign a very ambiguous contract without a description of fees. Frustrated, I gave up and just stopped looking.
Then on a whim, I started looking again and I came across The Franchise Maker. Mounds of great information on his website along with a complete outline of all fees. He called me right away. We talked for over an hour on the first call. Dave was up front, no ambiguity, no weird feelings and quickly became a trusted advisor. I could not believe it, this seemed too good to be true. Well, we outlined an itinerary and finished exactly as planned (on time and on budget). The amount of detail and knowledge that Dave has and provides is far above anything I could have imagined. As well, the approval process was flawless because of his expertise. Thank you Dave."
Cathy Gonzalez, CEO – Studio 30 Kettlebell Fit Club
---
"I wanted to thank Dave and the folks at The Franchise Maker for helping us through the franchising process. We received our "green light" to begin franchising and feel confident we're prepared! Franchising one's business is really starting a new business. Working with the Franchise Maker (aka Uncle Dave) over the last several months has been a true education and a crash course in franchising. We gained knowledge and insight that would have taken years to obtain through trial and error. Dave makes the process as easy as it can be while instilling the necessary information in a manner that isn't overwhelming. I couldn't recommend The Franchise Maker more highly!"
Collier Albright, CEO – Grumps Burgers
---
"I knew I wanted to franchise my business, but I was not sure where to turn. We talked to franchise lawyers, but the fee was in the six figures and it seemed so complex. I found the Franchise Maker during a web search and I wasn't sure. But after talking to Dave, even without meeting him in person, I knew I had found my solution. I was so impressed on how he guided me through the process and the franchise disclosure documents. It's hard to believe that four months later, I am selling franchises! I can't thank you enough!"
Mary V. Mason, MD – Little Medical School
---
"Over the last couple years, I spoke to several people who claimed to be able to assist us with the franchise process. It seemed like most of them provided vague details and a wide range of potential costs. After just a few short minutes speaking with The Franchise Maker and eventually with Dave, his experience and knowledge in the franchise area became obvious. He provided clear answers and specific details to all questions and when asked about costs he could itemize the price of each task with very narrow ranges.
Once we started working with The Franchise Maker it was clear we made the right choice. Dave's attention to detail and approach are top notch. The education he provides on the subject while working together through each step of the way really opened our eyes to how much we did not know and how hard this would have been if we attempted it on our own. I was amazed when there were virtually no substantial changes or comments from the attorney or the regulators after the documents were submitted for review. I look forward to continuing to work with The Franchise Maker and Dave as we grow our system.
I would recommend The Franchise Maker to anyone considering franchising their business."
Nicholas D'Agnillo, CEO – Nexus Property Management
---
"In seeking out franchise developers The Franchise maker was the third on my list of five possibilities. Not even knowing at that point all of what I needed to cover, Dave took the time to put fourth many topics kind of answering questions he knew would later come up. I'll never forget, Dave was as excited as I was and an absolute joy to speak with. Months later, when ready to pull the trigger, yes The Franchise Maker was my choice this was because of the positive energy, the knowledge he has in the industry, his process and the interest he took immediately in my business and the true need to help us through this process. My time spent with Dave, Kristin and the Franchise Maker staff was nothing short of amazing. The process was completed in such a way that I felt I was in a class and highly educated as to the franchise process. If ever I needed to speak to or communicate with them I was almost "immediately" replied to, never left hanging, never left without every single question or concern answered. The Franchisee Maker is on their game and do everything they say they are going to do with ease and excitement! After speaking to several on more than one occasion, I don't think any of the other company would have gave us the time, seriousness and true joy of helping us become franchisors."
Dee Roberts, CEO – Tear it Up!
---
"I always had a dream to become a nationwide franchise and create entrepreneurs all over the country. I was also intimidated by this process and had no idea where to start. I called several franchise companies looking and the minute I talked to Dave I knew he was "THE ONE". David aka Uncle Dave was by far the most knowledgeable and get-er-done person I have ever met in my life. Uncle Dave from beginning to end gave me 100% and really helped make the process easy. Half of the calls I truly felt like Dave knew more about my business than I did- this man does his homework!
If you are looking to not only franchise your business, but truly understand your business front and back THE FRANCHISE MAKER and Uncle Dave is the ONLY way to go! He has set me up for success and he has a client for life with me! Thanks Uncle Dave for your mentorship and all you have done for me and my teams! Forever grateful."
Matt Smith, CEO – Snooze Mattress Co.

Contact us NOW to Franchise Your Business!